AMD announces "SkyBridge" processors, combining ARM and x86 architectures
25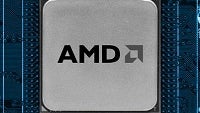 AMD announced what it calls "ambidextrous computing," a design motif which will combine ARM processors with its own x86 CPUs. The project is called "SkyBridge" and from a technical perspective, it will bring the two architectures together so that they are pin-compatible, allowing for either design to be used on the same motherboard with little or no changes.
AMD is pursuing this goal in the hopes it will better be able to meet emerging product trends. The company has been on the losing end of the mainstream processor race with Intel for years now, with x86 market share now under 3% of a shrinking PC market base.
The company does not have a presence in mobile and while AMD plans to continue its product line to be available in the traditional PC and server market, it also plans to begin taking license to build its own ARM-based chips. It will have its own in-house ARM designs by 2016. The K12 as it is called, will be a 64-bit design.
In the immediate term, an ARM-based chip, codenamed "Seattle," announced last year, will be available this year while AMD puts SkyBridge into play. SkyBridge will be a 20nm design implementation, but AMD has not commented about the manufacturing process. In addition to a common-pin design, processing and graphics will be combined into the design.
AMD has little choice other than to go through such a transformation. The market has spoken when it comes to mainstream computer processors, and while AMDs graphics processors are very competitive, the space where they compete is shrinking dramatically.
SkyBridge should bring flexibility, and we may begin seeing a lot more devices, particularly tablets, sporting an AMD logo.
source:
PCWorld