5 of the finest smart scales to trace and improve your body weight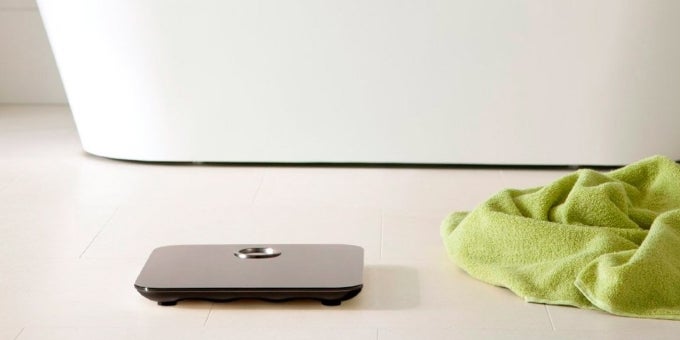 Smart scales are similar to "dumb" ones in that they lay on the floor and dish up your body weight when you stand on them. This is a concept ripe for improvement, thanks to advancements in sports tracking technology.
Smart scales sync up with fitness and health tracking apps on your smartphone and deliver detailed monitoring of changes in your body composition over time, including advanced metrics like BMI, sceletal muscle, bone mass, water weight, and pretty much everything else related to your body mass.
They are also able to assist in planning an exercise or diet regime and monitor your progress toward weight loss or gain goals. They are priced in the ballpark of $100 and are widely available, so if you are interested in one, check out the five products we've rounded up below.
Withings Body Cardio
This smart scale by Withings is able to measure your overall cardiovascular health with heart rate and pulse wave velocity. It also tracks your full body composition with weight, BMI, total body fat and water percentage plus bone and muscle mass. It features a patented body position detector and boasts automatic WiFi or Bluetooth synchronization with your smartphone. The Body Cardio costs $180 and is available in Black and White. There's a cheaper variant without the cardio health tracking functionality as well.
Fitbit Aria

Fitbit's scale has modern looks and measures weight, BMI, and body fat. It comes equipped with multi user support and recognition, as well as a goal planning system that lets you set weight goals, daily calorie plans, log food and workouts. It's connected to a free Android and iOS app. All your data is synchronized to your Fitbit account and accessible via phone, tablet, and computer. The scale also integrates well with other Fitbit devices, such as the charge band, so the scale is a go-to choice for fans of the brand. The Aria costs $90.



Garmin Index

Garmin's smart scales costs $150 and provides in-depth metrics, such as weight (lg, kg, st), BMI, body fat and water percentage, sekeltal muscle mass and bone mass. It's easy to set up for syncing with your smartphone over Wi-Fi and features user recognition (up to 16 different users) with automatic upload of data to one's Garmin Connect account via wireless connection. The scale features a large, night-readable display that shows extra-large numbers against a black background.






Xiaomi Mi Smart Scale

Priced affordably at $90, the Xiaomi smart scale is constructed out of robust manganese steel and features a high sensitivity sensor to monitor even the smallest changes in body weight. Xiaomi actually created a system of measuring the weight in three different ways at the same time. Syncing with the Mi Fit app, the scale lets you check a graph of your weight at any time using your smartphone, and receive professional health advice. The device features automatic user recognition as well, based on measuring the body mass index. It's a sleek and simple smart scale that deserves a place in anyone's tech home.




Philips Connected Body Analysis Weight Scale

Priced $100, the Philips CBA Weight Scale features four high-precision sensors to deliver accurate body weight measurements. It also provides body composition analysis, based on weight, BMI, and body fat percentage. It's able to track your body composition over time in the Philips Health Suite app and it supports up to eight user profiles, automatically recognizing each user. It can be used as a standalone device as well.