100Mbps T-Mobile "Wideband LTE" just went live in NYC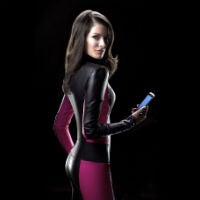 T-Mobile has been doing a great job this past year of upgrading its network, which used to be the butt of many jokes. The service is pretty good now, even when you leave a major metro area, but it looks like T-Mobile is working on some big upgrades for the biggest metro area in the US. T-Mobile announced today that it has turned on "Wideband LTE" for users in NYC.
Specifically, this "Wideband LTE" has been turned on in Manhattan, as well as the Bronx, Brooklyn, Queens, Staten Island, Long Island, and Northern NJ. The upgrade is said to offer dramatically better speeds and performance on T-Mobile's data network, and could even offer speeds that top 100Mbps, which would be quite impressive. T-Mobile CTO Neville Ray said in a statement:
New Yorkers deserve a network that moves at the blazing speed of this amazing city. Our LTE network was already fastest here. Now, with the launch of Wideband LTE, we've widened our lead even further throughout the greater metro area. We are working relentlessly to bring more Wideband LTE to more markets in 2015 for our customers to enjoy.
T-Mobile already has Wideband LTE running in many major regions in the US, including Boston, LA, San Diego, San Francisco, Miami, Orlando, Atlanta, Detroit, Las Vegas, Dallas, Houston, Seattle, and more. (Full list in the source).