10 intriguing concept phones and smart-devices from the future
16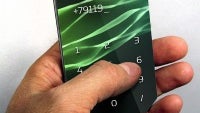 Concept cars, concept guns, and concept smartphones - this is the kind of stuff we enjoy looking at when reality starts to feel a tad boring. Unrestrained by technological and marketing considerations, designers from the globe come up with the wildest ideas for new devices. Be it something tranquil like a leaf-shaped body, downright impractical like a wrap-around screen, or a delightfully minimalistic Google smart-watch, there is no shortage of original ideas.
We've picked up 10 concepts that caught our eyes and made us instinctively reach for our wallets. Which one is your favorite?
The Eco-Mobius is a modular smartphone

Just like Project "Ara", the Eco-Mobius offers users the freedom to choose their smartphone's hardware in addition to personalizing it with their favorite sounds, desktop images, fonts, formats and icons. The phone was designed by a team at China's ZTE Corp. and won a Red Dot Design Award in 2013. The device is made up of four separate units and allows users to change the battery, chipset, display and camera. The interchangeable component are guided into little slots and kept in place by magnets.






The Plumage cover provides usefulness and protection

Designer Jet Ong pushes the familiar flip cover into the stratosphere by adding two functional halves. The lower half of the red rectangular panel is a battery pack and the upper half shields the screen and fits - wait for it - a full, functional QWERTY keyboard! Why isn't this thing on Kickstarter yet?






The VEGA Phone has sleek curves

Ok, here's a pretty concept smartphone that isn't all that far off from reality. Adding just a minimal bow to the smartphone results in an elegant device that catches the eye and probably feels great in the hand. Designed by Simone Savini, this phone will contour to your body and fit better into your palm. Additionally, the display remains in black and white for most of the phone's functions, which somehow fits nicely with its gentle, elegant vibe.






The Atlas Kinetic Phone charges with a dynamo

Battery life is a universal pain point in 90% of smartphones out there. With this beauty in your hand, you won't be able to use your favorite apps, but you will no longer worry about recharging your phone. Designed by Ricardo Baiao, the Atlas Kinetic Phone converts the kinetic energy of its movement to electricity. The mechanism uses an oscillating weight that powers a mainspring. A central power unit transforms movement into electricity and powers the electronic components. If power runs out, simply shake the phone upside down to get the kinetic rotors going. Granted, this mechanism is probably impossible to pull off in the real world, as the energy will be too little, but the design is so nice and unique that you will certainly get attention.






The Sony Xperia X runs on the cutting edge

Designer Abel Verdezoto has designed a Xperia smartphone like no other. His work touts a 4.6-inch touch-screen, and a body that gradually hones into a thin edge from top to bottom. This slim shape makes it easier to reach for the handset in your pocket, or slip it inside a purse. In addition, a pop-out stand hinges from the back of the phone, letting you prop it upright or horizontally.






The BlackBerry with a wrap-around screen

This BlackBerry concept by John Anastasiadis flaunts a device-wide sensitive display. There are no buttons or surfaces in sight - only an interactive field of apps that covers the entire back and front of the phone. The only buttons appear on the edge of the gadget, and they are there to offer convenient volume controls. To make this phone a true BlackBerry, there's a slim QWERTY keyboard that slides out and retracts.






The Easter Moai From Joong-Ho Choi is an original, but flawed concept

The Sound Horizon Easter Moai phone concept is designed by Joong-Ho Choi with the idea of maximizing space for touch-screen usage. Basically, the Easter Moai has a full LED touch screen with function buttons in its bottom right hand corner. The phone also doubles as a music device with speakers. Fair enough, but this phone is thicker than a snickers!






The Leaf Smartphone Concept is more nature-inspired than Samsung

Designed by Robrecht Vanhauwere, the Leaf Smartphone aims for style and ergonomics alike. While we'll probably never get to try one for real, it is said that this phone is very comfortable for one-handed usage with its characteristic curved sides. Your thumb has more room for motion, and the leafy shape has a hidden surprise for gamers. When the phone gets turned horizontal, its two tips turn to touch-sensitive joystick buttons. The leaf shape is definitely fresh in a world of rectangular slabs.



The Google smart-watch is as minimalistic as wearables get
If Google ever rolls out an official Nexus smart-watch, we're willing to bet the office that it's going to look something like this. Google's product design is all about unobtrusiveness and intuitiveness, and this concept nails the company's spirit. Put Android Wear on this thing and bring it to the masses, we say!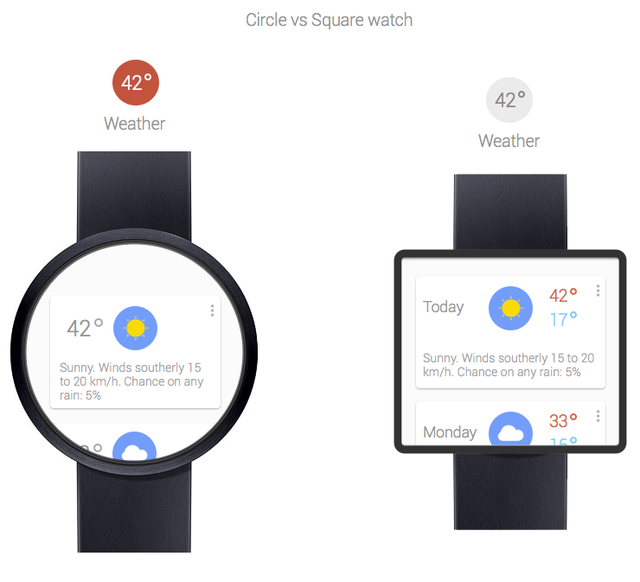 Google smart-watch concept gallery
The Smartphone booklet is unlike anything you've seen
Russian designer Ilshat Garipov made an unique Smartphone Booklet - a disposable phone that is extremely thin, because it uses nanoparticles. Manufacturers can cut the material into any size and shape, and the bookish phone can be recycled after use. The device is solar-powered, so running out of battery mid-day won't be a problem for it - although it goes without saying that this frugal phone won't be able to run the latest 3D games.