Viktor Yankov - Former Tech News Writer and Video Host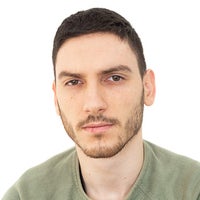 [email protected]
Vic has always had a keen interest in tech. His parents taught him the dangers of power outlets and how to handle electricity. Of course that led to a point where he experimented with this knowledge and even made a working light bulb circuit.

Some time later, smartphones were becoming a thing and that sparked curiosity in him. At that point he knew a bit more about electronics, but wasn't really sure about the software part of things. So he dived deep with his first half decent smartphone - the LG G2 Mini. Vic gained quite a bit of knowledge while rooting it and hopping between all sorts of custom ROMs. Sadly, he dropped it half a year later and ended its poor life.

Around the same time though, he was also getting an interest in programming. So as all of you will now know, Vic uses GitHub and writes some code from time to time, his favorite OS is Manjaro, and he also likes fixing laptops on the side. He has tried repairing some smaller and bigger things, like a 1980s JVC amp which was a success, so we think that's one of his more useful skills. We have also noticed that he hops between all sorts of ThinkPads like the X230, T440s, X250, etc.

After all that though, some years back, he tried to move back in time a bit and enjoy the more grounded things in life. He decided to take up film photography and he wasn't disappointed. This of course led to digital photography with his first digital mirrorless camera - the Sony NEX 6 and where he stands today with the old but trustworthy Lumix GH4 on the PhoneArena set.

Basically, he found himself in the perfect spot to read about tech, satiate his curiosity and tell you all about it while he's at it.
Recent articles by Viktor