Samsung SGH-E590 Review
3

Introduction:
What we are reviewing is the tiny Samsung SGH-E590, designed by Jasper Morrison. It offers plenty of features in a small and well looking device with an affordable price.
In the box you will find the standard things - USB cable, stereo headphones and a little thing to clear the camera lens, as the E590 is positioned as small cameraphone.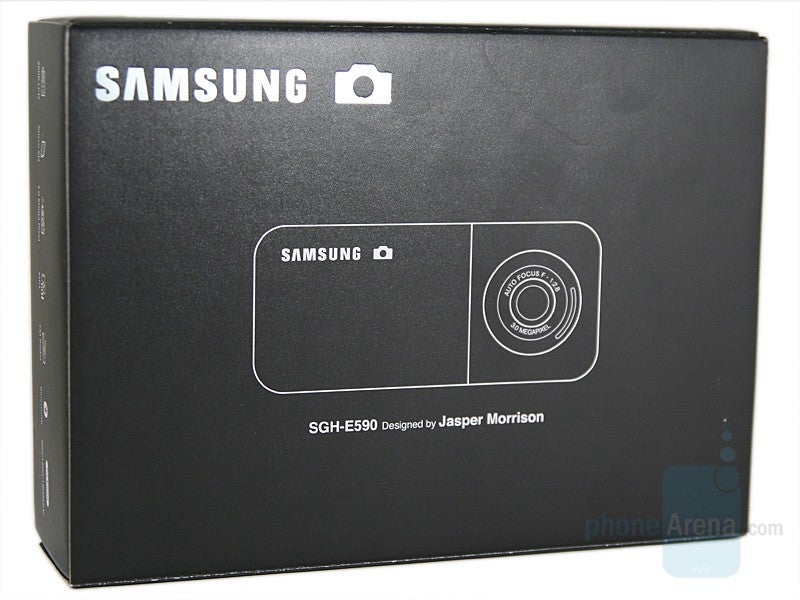 Design:
The E590 is not only slim (0.5" or 13.5mm) which is modern nowadays but is also short and narrow. The world-slimmest Ultra 5.9 U100 is both longer and wider, and only the more than twice slimmer profile makes its overall volume smaller. Still, the E590 is tiny enough to fit in any pocket and the weight of 2.3 oz (66 grams) will help you feel it comfortably.
The unit we are using is in all-black color which we really prefer to the all-grey one, and although rather boring looks fine. The plastic looks rather cheap though, but that is a compromise we would accept to keep the price low.
Rather untypically, the display is with quadrangle form instead of rectangular, but it fits well into overall phone design. It comes with 220x220 pixels resolution and standard 262k colors and looks great indoors, but if bright light reflects, it dims and you could hardly read what's on it.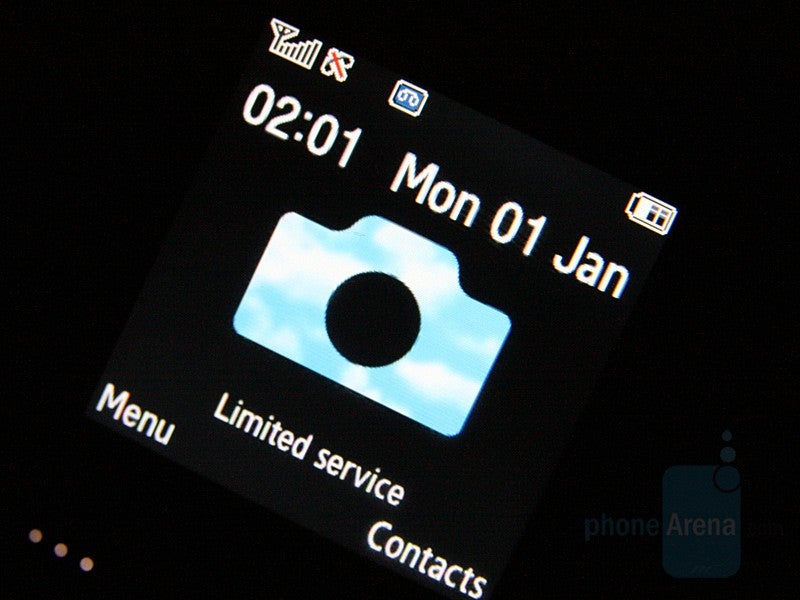 The keyboard will definitely not be the favorite one for the heavy-texting crowd, but for normal everyday usage will do the job. Its keys are rather small for those with big fingers, press OK and are with good tactile feedback. Although we would prefer a 5-way D-pad, the joystick also does well and is better than the one used in Nokia 7500 Prism – fashionable phone on a budget.
Positioned as a pocket-and-budget-friendly cameraphone, the Jasper Morrison E590 has its tiny sides full of keys. The camera lens is on the back, in a slight bulge, but there is neither LED or reflector next to it.