WindUp is Microsoft's Snapchat clone, now available on the Windows Phone store
16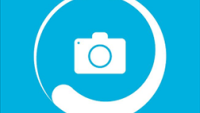 With Snapchat's valuation now in the billions of dollars, multiple companies in the tech industry have felt that they want in on the fun. Facebook did it, with Slingshot, and so did Instagram, with Bolt. Now, it's Microsoft's turn.
Enter WindUp -- a Snapchat-like ephemeral messaging app published by Microsoft Research on the Windows Phone store. Like Snapchat, WindUp allows you to send your friends pictures and videos that can be set to last a given amount of time, and you can even send sound recordings, which feels more like an attempt to be at least a little different from Snapchat, even though it's not a bad idea.
But that's life for the team behind Snapchat -- after rejecting a lucrative acquisition offer from Facebook, the company's been under siege right left and center. Whether competitors will actually manage to chip away at Snapchat's appeal as easily as its exclusivity, specifically with teens, remains to be seen, however.