Watch the Nokia Lumia 1020 announcement live here
2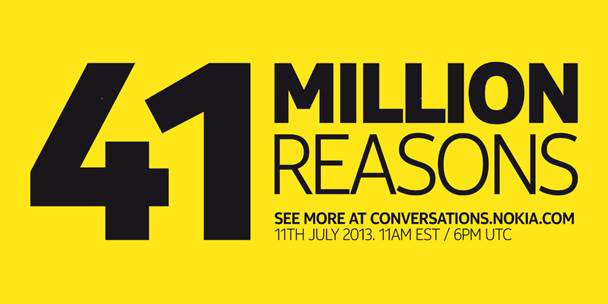 In just a few moments, Nokia will unveil a phone that we've been waiting to see since the 808 PureView became official. That's the Nokia Lumia 1020, as it will be most likely called, equipped with a monstrous, 41-megapixel snapper and loaded with all kinds of camera-centric features.
Needless to say, the event is going to bring lots of excitement to both camera and smartphone enthusiasts alike. But even though the actual announcement will take place in New York, with mostly media representatives in the crowd, that doesn't mean you won't be able to attend, at least virtually.
The Nokia Lumia 1020 unveiling will be streamed live, so if you feel like tuning in to the show, just hit that "play" button below. Alternatively,
keep an eye on our liveblog
for photos and the latest info, delivered to you as the event unfolds.