WWDC 2016 app updated with Apple TV support and a dark theme
15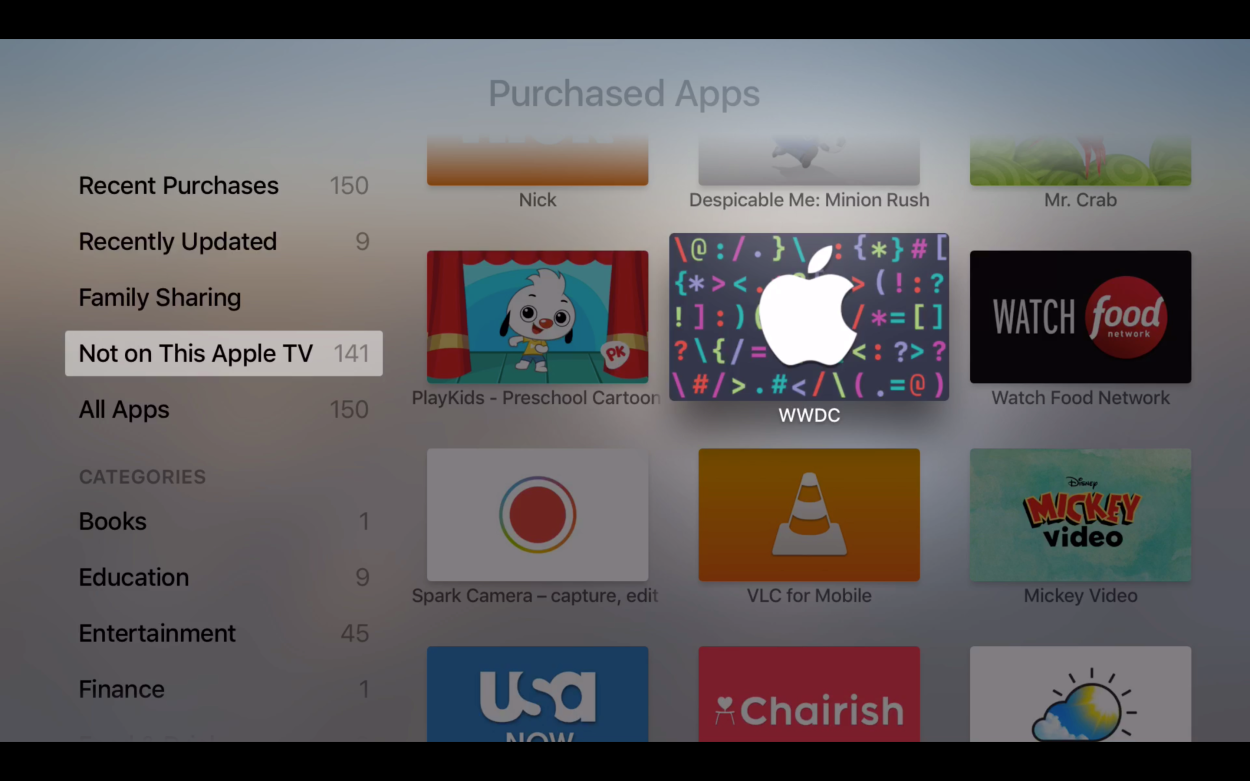 Those looking to know everything there is about the upcoming Apple WWDC 2016 can now do so from a fourth generation Apple TV. A new update to Apple WWDC app makes the conference's official mobile hub compatible with the Apple TV on top of the usual list of compatible devices: the iPhone, the iPad, and the Apple Watch.
Aside from expanded device compatibility, version 5.0 of the WWDC app brings a new dark user interface while also introducing a new icon with a white Apple logo on a dark background. The previous version of the app, introduced for the 2015 edition of the Apple developer conference featured a white theme and an icon with a purple logo on top of a white background.
The 2016 edition of the Apple developer conference will take place been June 13 and June 15. Same as last year, the upcoming WWDC will debut with a keynote presentation where Apple is largely expected to unveil iOS 10 as well as updates to Mac OS, tvOS, and watchOS. While some rumors claim that Apple will unveil new hardware at this year's WWDC, it should be noted that Apple has historically respected the software-centric nature of the conference.
Like in previous versions, users can live stream WWDC videos such as the keynote presentation or the developer sessions, or download WWDC videos from previous years.
The WWDC app is free to download and measures 18.1MB in size. All content is free, but some of the developer sessions require developer membership.