Verizon's 4G LTE will spread to all current 3G areas by end-2013
12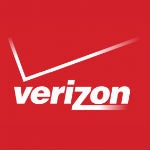 For many years the United States was the world's leader in many industries, but when it came to wireless it lagged behind Europe and other markets. This started to change rapidly with the adoption of 4G LTE and now the U.S. has gone back to being the world's most developed wireless market. And Verizon Wireless is a huge part of that change as the nation's largest carrier has the largest LTE network in not just the country, but the whole world.
In 2013, Verizon Wireless confirmed it will finalize its LTE rollout and finally cover all its current 3G markets with blazing fast 4G. By now, Verizon is already covering most bigger metropolitan areas, so what's left is already mostly rural areas.
The plan is to have such coverage by mid-year but if something goes wrong Verizon would then have some time to finalize its network expansion. Matching its 3G coverage areas with 4G will make the carrier the first one to achieve such widespread adoption of LTE.
source:
Android Authority