Siri usage measured: used most for placing calls, sending texts, little else
43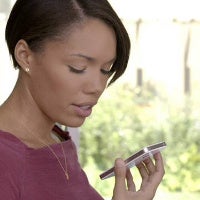 Siri
might still be in its beta but this didn't prevent Apple for marketing it as one of the key features on the iPhone 4S and for a good reason - the virtual assistant has not only got the attitude to entertain you, but also the brains to serve a good purpose. But up until now, we haven't heard about how often people use Siri and what do they use the assistant for.
A new survey by Park Associates asked 482 iPhone 4S owners about Siri and found out that an overwhelming 87% of them used the assistant at least once a month. Now, once a month isn't exactly frequent usage, but at least it confirms that months after the release of the iPhone and Siri, the new feature isn't just gathering dust. Before jumping into the conclusions we can draw from the survey results, we'd have to stress the low number of surveyed users means a low sample size making the results not statistically significant.
Now, a more interesting question is
what do those who use Siri, use it for?
We know that the intelligant virtual assistant can not only help you with mundane tasks like making a call and sending a text, but also can answer your deepest philosophical questions, play music, mark scheduled appointments in your calendar, show maps and distances and so on.
fancy features
are not that widely used. The surveyed audience used Siri mostly for voice calls and text messages. Almost a third of the users turned to Siri on a daily basis to ask her/him to place calls, send texts and search the Internet.
Apart from that, Siri wasn't widely used. A third of users never asked Siri to help in those areas. In many others, users were split. For example, 30% never use Siri for emails, and 26% do daily or almost daily.
And that's the overall perception of 4S owners towards Siri - it rarely leaves people indifferent. Some love it, and almost as many are disappointed by it. What do you think about Siri, has it turned your phone usage habits upside down or are you simply ignoring it?