Samsung officially adds the iPhone 5 towards its infringement lawsuit, says Apple violated 8 of its patents
40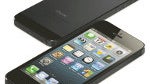 Samsung officially added yesterday the
iPhone 5
to the list of devices it claims Apple is infringing on its patents with. The Koreans say that Apple's latest handset violates two of their standard patents, and six feature patents.
These are the same eight patents Samsung is hurling towards all the previous iPhones, as well as the iPad tablets and the iPod touch. The trial is not scheduled until 2014, though, so there is still plenty of time for things to shift and change.
In the ongoing Apple vs Samsung trial, the Koreans were found guilty by the jury in infringing on Apple patents, and ordered to pay north of $1 billion in damages. Apple now demands more, Samsung says the jury verdict is invalid, and an appeal hearing is scheduled for December, so the saga is far from over.
Recommended Stories