Samsung SM-G7102 is a Dual-SIM Android phone with a 5.2-inch display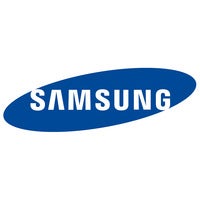 While browsing through the FCC's database this morning, we came across a peculiar Samsung smartphone – a smartphone that has yet to be announced. SM-G7102 is its model name, and from the looks of it, we're dealing with a large-screened dual-SIM handset. How large, you ask? Well, the device measures 75.1 by 147 millimeters, according to its FCC filing. That makes it only slightly narrower and shorter than a
Samsung Galaxy Note 3
.
Now, the documents over at the FCC do not reveal much more about this Samsung SM-G7102, but further investigation has filled in some of the blanks for us. Shipment data obtained from Zauba indicates that the smartphone has a 5.25-inch display. Furthermore, the handset's User Agent Profile hints at a 720 by 1280
pixel
resolution for its screen. Android 4.3 is what runs on the smartphone.
That's pretty much all we know about this mysterious Samsung smartphone so far. Given its Dual SIM nature, we highly doubt that it will ever launch on a US carrier. It should, however, be available in developing markets, and possibly across parts of Europe. If it is ever meant to see the light of day, that is.