Samsung Mobile Unpacked at CTIA: Watch the full show here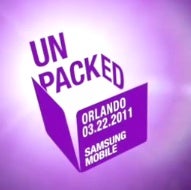 Samsung put on quite a show with itsGalaxy S II Unpacked event at MWC, and while the Unpacked event atCTIA didn't match that one in scale, it brought not one, but twovirtually new products – the Samsung Galaxy Tab 8.9 and theGalaxy Tab 10.1. You might say the Tab 10.1 has been longannounced and even previewed, but you'll be only partially right –Samsung completely redesigned the slate to match and outdo Apple'siPad 2 in terms of thickness and weight, so it basically looks like awhole new product.
Sammy also demonstrated the newTouchWiz UX 4.0 skin on top of Honeycomb, which practically bringswindows-like interface to the post-PC device. In all honesty, we have rarely been this excited about a custom skin, so why don't you check outthe video below and share our excitement?
source: Samsung Mobile (YouTube)