Nokia to max out at 4.7" for its flagship phones this year
94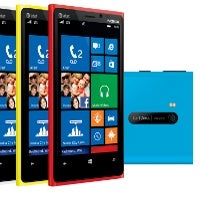 Not that it comes as a big surprise, but according to "supply chain sources", everything Nokia has in the pipeline for this year, will be 4.7 inches or smaller. If you have been reading with disbelief about the ever-growing 5, 5.5, and even 6"+ phones announced or rumored of late, Nokia won't be going that route, it seems.
Even if Nokia wanted to grow its phone's screens bigger, Windows Phone still doesn't have support for Full HD panels, so 4.7" seems more than reasonable for one of the
rumored EOS or Catwalk flagships with PureView tech
that could be coming. HD or Full HD is not that much of a difference to the naked eye from a normal viewing distance anyway, while the typical camera tech in our smartphones could use Nokia's innovation, that's for sure.