Infographic: Sony Xperia Z the most talked about product, Samsung the most talked about mfr at CES
18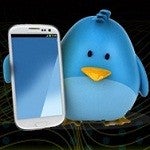 No doubt you saw our coverage of Sony's announcement of the new Xperia Z. We were pretty impressed with the device and it looks like most of you and others were too.
Salesforce Marketing Cloud tracked the social media landscape to see who was generating the most buzz during the Consumer Electronics Show 2013 in Las Vegas. The Sony Xperia Z was the most talked about product of CES by a wide margin.
Samsung as a manufacturer, had the most "mentions," followed by Sony. The rest of the field had fairly even mindshare between Google, Panasonic, LG, Intel and Qualcomm. The keynote chatter was interesting too, with Samsung and Qualcomm garnering a lot of mentions along with all sorts of other words one would expect to see mentioned at a geeky convention like CES.
sources:
Salesforce Marketing Cloud
via
Xperia Blog