Huawei personnel held dual positions with Chinese military, new study claims
16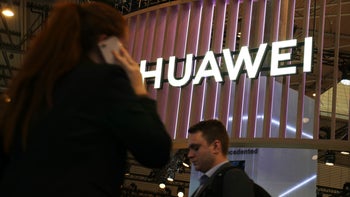 The worst seems to have passed for Chinese phone maker and telecom giant Huawei as President Donald Trump has said that the ban the US Government was planning to impose on the company
will not happen after all
. Huawei may now breathe a sigh of relief, but for industry watchers what is left is confusion: how is the Chinese company that was just a few weeks ago declared a threat to US national security, suddenly safe to use?
A recent investigation reveals that not only are concerns about Huawei's deep ties to the Chinese Government justified, but the company is actively hiring former government employees that were tasked with hacking or industrial espionage conducted against Western firms.
The study was conducted by Christopher Balding
, associate professor at Fulbright University Vietnam, and London-based conservative think tank Henry Jackson Society. The investigation inspected resumes of Huawei employees that were leaked online from unsecured databases and from recruitment firms' websites.
The conclusion reads the following:
Key mid-level technical personnel employed by Huawei have strong backgrounds in work closely associated with intelligence gathering and military activities. ... [Some employees can be linked] to specific instances of hacking or industrial espionage conducted against Western firms.
One of the inspected CVs describes a Huawei employee who also held a role at a military university through which they were employed by the Chinese People's Liberation Army (PLA). The employee was linked to the Chinese military's space, cyber, and electronic warfare capabilities.
Another concerning CV describes a Huawei employee who was a representative of a government structure responsible for espionage and counter intelligence. The study says the person
"engaged in behavior that describes planting information capture technology or software on Huawei products."
The Study Findings
"I do not have evidence that the Chinese state has directly ordered a Huawei employee to commit acts of espionage or similar behavior. I say that only because I do not have audio tape of the the order or an email indicating such orders," Balding said.

"However, I can say the CVs do talk of behavior such as information interception and we know of instances where a Huawei employee holds a dual position in the PLA Strategic Support Force which oversees the electronic warfare and similar non-traditional warfare units. So I cannot say it has been ordered, but the inference of positions and behavior they mention on their CVs appears to indicate they do engage in these acts."
So far the concern with Huawei was exactly that the company has close ties with the Chinese Government and military. The suspicion was that the company could be installing backdoors in its devices and services that could be exploited by the Chinese state. So far, however, we have not seen direct evidence of such a backdoor in Huawei products, even from the US Government when the ban was first suggested.
Huawei responded to the investigation by saying that it could not verify the CVs in question and thus cannot "confirm the veracity of all of the information published online."
Huawei's response
Huawei was unable to verify the CVs in question and says the study contains speculative statements
"Huawei maintains strict policies for hiring candidates with military or government backgrounds. During the hiring process, these candidates are required to provide documentation proving they have ended their relationships with the military or the government," the company said in a statement.

"We welcome professional and fact-based reporting on investigations into Huawei's transparency. We hope that any further research papers will contain less conjecture when drawing their conclusions, and avoid so many speculative statements about what Professor Balding 'believes,' 'infers,' and 'cannot rule out,'" a Huawei spokesperson added.
Huawei also said that it conducts background checks and also provides training for employees who will have access to its customer networks and data.
On a separate note, it's worth knowing that it is not uncommon for ex-military personnel to leave state entities to join private companies in China, looking for better pay.
What is the truth?
"In Huawei personnel words on their CVs, they held dual positions for Chinese intelligence gathering and electronic warfare units"
The simple answer is that we don't know.
What we do know is that just a couple of weeks the US Government declared Huawei a threat to national security, and then suddenly backpedaled on its words after China settled to buy more US soybeans. So it does seem like Huawei's access to the US-made Android platform and hardware components was used as a bargaining chip in that trade war.
Apart from that, we have not seen any evidence of a Huawei backdoor, but we have seen a lot of concern.
"We are not arguing that hiring ex-military personnel (means) your organization is an espionage front. I simply do not say anything of the sort but that is what they are trying to
conflate. I am saying, in Huawei personnel words on their CVs, they held dual positions for Chinese intelligence gathering and electronic warfare units while working for Huawei either taking orders from or coordinating with the Chinese state. That is what is profoundly worrisome,"
Christopher Balding responded to Huawei's commentary about the study.
Recommended Stories