Future Samsung phones could leave your bathroom smelling like a lovely spring day?
This article contains unofficial information.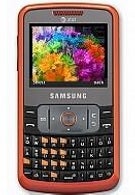 You could be standing in the middle of New Jersey, making a call with your future Samsung device, and the aroma around you will be smelling daisy fresh. A report on the Cellpassion web site states that the Korean cellphone manufacturer has received a patent on a method to release air freshener every time you activate part of the phone. A strip with a lovely fragrance is attached to the sliding part of the model. Whenever that part is opened, friction is created between the strip and the unit's body, which releases the nice smell. The patent also covers placing a strip on the hinge of a clamshell shaped model where the display and the keyboard meet. We would imagine that these phones would be great for those who complain that their current handsets stink.
source:
U.S.Patent and Trademark Office
via
Cellpassion
,
EngadgetMobile