Fingerprint scanners to become even more ubiquitous on smartphones in 2017
12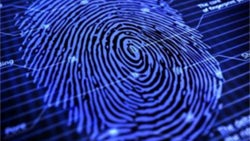 Fingerprint-recognition sensors are set to increase their smartphone market penetration to above 50% in 2017, up from 40% in 2016, claims a report by Taiwanese publication DigiTimes.
According to industry observers, the demand for fingerprint scanners in smartphones has been growing steadily since 2015 when the market penetration of said sensors was only 20%. No wonder, considering the number of budget phones that pack fingerprint readers these days, and we wouldn't be the least bit surprised if they become the norm for every phone – cheap and expensive – over the course of the next year.
According to the observers, China- and Taiwan-based sensor manufacturers are gaining in on the international competition, but will have plenty to prove in their home markets, with smartphone demand in China projected to reach almost 500 million units in 2016.
Shipments of fingerprint reading sensors from China and Taiwan could grow more than 100% year over year in 2017, the observers claim. Just to put things into perspective, the current manufacturing price of said sensors has hit a record low $3 per unit in the second half of 2016. Just imagine how much cheaper it's going to get from here on out.
That's the way the implementation of new technologies has always been – the more widely used a new tech is, the cheaper it is to manufacture, and it becomes even more widely used.
source:
DigiTimes