Chinese couple facing charges after selling baby to buy an iPhone
99+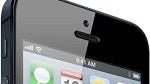 Identified only as Mr. Teng and Ms. Zhang, the unemployed couple is facing charges by Chinese officials stating that they sold their baby in order to fund an online shopping binge.
The couple began advertising the availability of their baby earlier this summer. The price, 50,000 yuan ($8,200). The woman gave birth at home in order to avoid any official hospital documentation and upon handing the baby girl over, the money was deposited into the couple's account.
Prosecutors then allege that the couple immediately went on a spending spree which, among other things, included a new Apple iPhone. It is also alleged that the couple lied about Ms. Zhang's pregnancy, calling her baby-bump a tumor.
The couple says they acted in the best interests of the baby, hoping for a financially stable family, more secure life and better education, not mere profits. The prosecutors called the whole thing a "sinister conspiracy." Given that the average
annual
income in China is nowhere near 50,000 yuan (closer to 5,000 yuan), it is difficult to reconcile stated motives with the resulting actions.
source:
The Telegraph