Apple thinking about offering an iTunes app for Android
93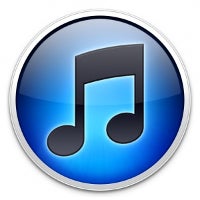 According to a report published on Friday, Apple needs to deal with a double digit decline in sales of music downloaded from iTunes. To try to combat this, Apple is in talks with record labels with the idea of offering an on-demand music service that would compete with Spotify and Beats Music. In addition, Apple is considering offering an official iTunes app for the Google Play Store.
Ideas to turn iTunes around also include promotions with record labels that would allow digital versions of albums to be released ahead of actual CD-sales. In this case, individual tracks from the album would not be available for digital play until the CD hits the shelves.
Apple is desperate to turn around iTunes after the numbers show that for the week ended March 9th, year-over-year digital album sales are down 13% while digital track sales are off 11% compared to last year. On the other hand, streaming services like Spotify and Pandora generated $1.4 billion in subscription, advertising and licensing revenue last year in the States, up 39% from 2012. Another report, this one from the International Federation of the Phonographic Industry, showed that streamed music revenue soared 51% higher in 2013, while downloaded music revenues declined 2.1% over the same time period.
"They are feeling out some people at labels on thoughts about transitioning its customers from iTunes proper to a streaming service. So when you buy a song for $1.29, and you put it in your library, iTunes might send an e-mail pointing out that for a total of, say, $8 a month you can access that song plus all the music in the iTunes store. It's all in the 'what if' stage."
-Industry source
"We thought about whether we should do a music client for Android. We put iTunes on Windows in order to sell more iPods. But I don't see an advantage of putting our own music app on Android, except to make Android users happy. And I don't want to make Android users happy."
-Steve Jobs, 2011
"Apple has no religious issue porting an iOS app to Android if it made sense."
-Tim Cook, CEO, Apple
Apple is also thinking about spinning out its streaming music service, iTunes Radio, as a separate app. Supported by ads, iTunes Radio gives users very limited control over the songs they hear. All of these initiatives, from a new streaming music offering, to spinning out iTunes for Android and launching a stand alone app for iTunes Radio, are all in the early stages. But Apple does need to do something to turn things around. While Pandora was at first negatively impacted by the launch of iTunes Radio, the former is now back on a growth path. And many industry observers believe that the success of Android is negatively impacting iTunes' growth.
As you can see from the quotes above from the late Steve Jobs and from current CEO Tim Cook, Apple is certainly more open now to releasing an iTunes app for Android. And unlike Jobs' quote, which said that iTunes for Android would only make Android users happy, the truth is that with downloaded music numbers dropping, releasing an iTunes for Android app could make Apple happy at this point.
source:
Billboard
via
9to5Mac
,
Engadget