Apple cans employee over an iPhone rant on Facebook
61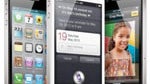 If you work for Apple and are unhappy with your
iPhone
, you may want to keep it to yourself. An employee at the Apple Store in Norwich, UK by the name of Samuel Crisp was terminated for just that. Apparently Crisp had made several derogatory and sarcastic comments in reference to the company. He was then suspended, and later fired.
One instance that was cited was when Crisp was trying out an app for his iPhone, he posted, "
****ed up my time zone for the third time in a week and woke me up at 3am? JOY!!
" Another was when Apple posted "
Tomorrow is just another day. That you'll never forget.
" to hint at the upcoming Beatles release to iTunes, Crisp responded, "
Tomorrow's just another day that hopefully I will forget.
"
Unfortunately, one of his friends on Facebook, who was also a co-worker, showed all of Crisp's posts to their boss, which led to his termination. Crisp attempted to file for unemployment, but was denied. The employment tribunal panel stated, "
We take into account their position that the Facebook posts were not truly private and could in fact have been forwarded very easily with the claimant having no control over this process.
"
source:
Metro
via
Redmond Pie