A 30-feet magenta Nokia Windows Phone now adorns Champs-Élysées in Paris
2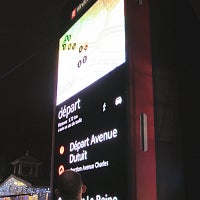 Microsoft and Nokia have taken
the giant Windows Phone idea from New York
to Paris now. A 30-feet tall
Nokia Lumia 800
has been bolted to the famous Champs-Élysées boulevard in Paris, and it is working some marketing magic.
The modern-day statue is circled by models dressed like elves, who are giving the crowd magenta Nokia Lumia 800 handsets to call their gigantic brother. Santa then appears and picks up the call, then a show off of the People Hub, Nokia Maps and other features begins.
Stunts like this will be weighing huge on Nokia's marketing budget this quarter, but the effort is seemingly paying off - in many European countries where the Lumia 800 is sold it has logged a pretty good success rate, based on unofficial sales cues.
via
TheNokiaBlog