"We do it for the kids"- Apple's new iPad ads are cute, but can they get you to buy?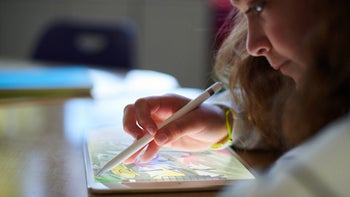 Apple has just announced
its new 9.7-inch iPad
— now with support for the
Apple Pencil
! At an event that was heavily geared towards schoolwork, the Cupertinians announced the new ClassKit suite for school project management, as well as new AR apps for learning and
updates to the iWork suite
.
Apple really, really wants people to buy into the "iPads can be used for education" idea and has launched 3 new video ads to support this. Well, two of them are actually focused on kids, schoolwork, and "shaping the minds of the future", while the third one just introduces the new iPad and its compatibility with the Pencil.
They have the typical Apple quality to them, with music, voice acting, and camera work on point. But we are kind of missing the "This is why this product is amazing!" message in them. Maybe you can spot it?