Note 4 vs iPhone 6 Plus: Optical Image Stabilization comparison
62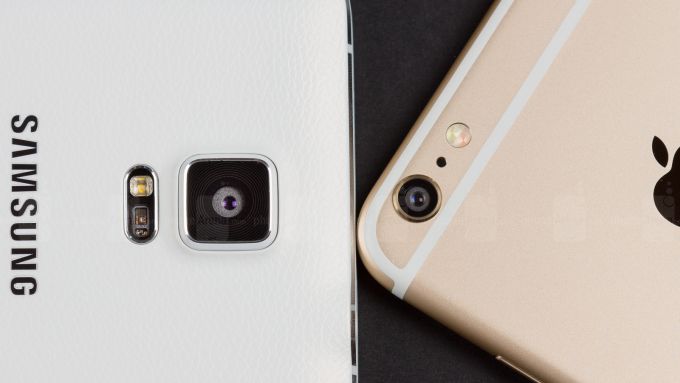 Both Samsung and Apple scored a first with their new phablets: Optical Image Stabilization. That's right, both the
Galaxy Note 4
and the
iPhone 6 Plus
are equipped with the gizmo, promising to minimize and correct for shake and tremor during video capture.
Sure, an OIS module's usefulness extends beyond just video – if the software is optimized for it, it'll also free up the camera to go for slower shutter speeds, and that's beneficial when shooting in dark environments, as the tiny sensor can use any help it can get taking in as much light as possible. This is achievable, because the stabilizing contraption will essentially nullify tremor in your hands (yes, they tremble even if you think you're keeping perfectly still), and thus, side-step blur. In other words, while OIS is, strictly speaking, hardware, it is of little use if it receives no proper support from the camera software.
Starting with Samsung, the company calls its particular implementation "Smart OIS", which is just a marketing term that refers to the joined efforts of the aforementioned widget and Digital Image Stabilization on the software side. Much the same arrangement is also true with the iPhone 6 Plus – OIS is implemented alongside software stabilization, which Apple chose to call Cinematic Video Stabilization.
So how do these two handle themselves, and is one better than the other? The truth is that they're about equally good in stabilizing shaky footage, but they different in terms of the kind of scenarios they handle best. For example, in our experience, the Note 4 was better at minimizing small to medium amounts of shake, while the iPhone 6 Plus outdid it when real jerky movements were involved (arguably less common). Even with that distinction, though, we still think that we have a situation
close
to a stalemate at our hands, but we ended up liking the Note 4 just a bit more. Take a look.