Microsoft's Bing Voice for Windows Phone to take on Siri and Google Now with faster voice recognition (video)
45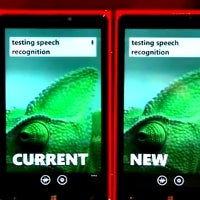 Microsoft has long been at the forefront of speech recognition, and even has
direct speech translation software in the works
. The thing is that these technologies are taking their time to leave its R&D labs, in a retail-ready manner.
The software giant from Redmond is apparently aiming to change that, after being curbsided by Apple's Siri and Google's Voice Search personal assistants, to which the current TellMe-based WP voice command software is no match.
Microsoft demonstrated a new Bing Voice search that is coming, which is so fast at voice recognition, that it doesn't even wait for you to finish the sentence, like Siri and Google do, but goes word-for-word. Microsoft has to do something if it wants Windows Phone to keep steady with Android and iOS, and voice recognition might play a much broader part in
WP9 that is coming this holiday season
, it seems.