HTC says it will always favor Windows Mobile over Android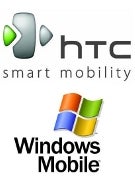 Despite manufacturing the first two Android handsets released to the public, HTC still prefers the Windows Mobile OS over Google's open source software and always will, according to the CEO of HTC in France, Frederic Tassy. The executive sat down for an interview with Mobinaute and said that HTC will always have more of their flagship products using Microsoft's mobile operating system.
Using the HTC Touch HD as an example, Tassy pointed out that the Windows Mobile model is the company's best selling device, ringing up the register at a greater number than the Android run G1 and HTC Magic handsets, showing that consumers still favor Windows Mobile run phones over Android equipped models. The HTC exec also took a shot at Apple's iPhone saying that mobile phone users will want something else after tiring soon of the iconic touchscreen model.
source:
Mobinaute (Translated)
via
techradar