Got Android? Now you got Swype.
15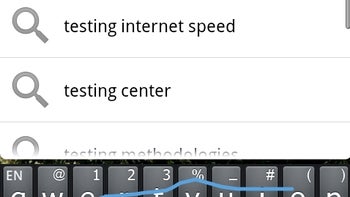 One of the most anticipated programs for Android phones is
Swype
, which made its official debut on the Windows Mobile
Samsung Omnia II
earlier this month. At that time, we heard that the text entry program would be made available on other devices (
including Android
) in 2010. Even though we have a few days to go until Jan 1st, it appears a beta release of Swype has been leaked out and is avaliable for all you Android lovin' users to install and try out. Just follow the directions and download link on
Droidmuff
and you'll be good to go. We tried it on the Motorola DROID and didn't have any problems using it. In fact, it worked better than on the Samsung Omnia II, since the DROID's screen is capacitive and only requires a slight touch.
source:
Droidmuff