Google Play Music expands to Australia, New Zealand and Europe
4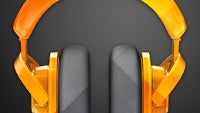 Google Play Music, the service that allows you to buy music online as well as store up to 20 000 songs in the cloud for online streaming, has gone live in seven more nations today. Australia, Austria, Belgium, Ireland, Luxembourg, New Zealand and Portugal are the lucky seven.
The United States was the first to get Google Play Music, but as it expands, weirdly Canada is still missing from the list. We say weirdly because the U.S. neighbor is usually among the first to get such services.
Still, this is great new for music aficionados across the globe. With these 7 newcomers, Google Play Music is now available in 13 countries in total. The United States, United Kingdom, Germany, France, Spain and Italy had earlier gotten access to the music service.
source:
Google Play