Fitbit's upcoming fitness tracker leaks in colorful images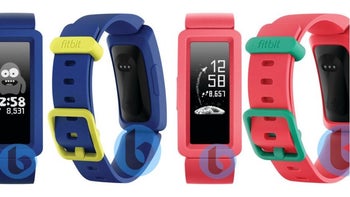 Fitbit silently
introduced two new fitness trackers
last month, the Inspire and Inspire HR, but both are aimed at business customers rather. The next fitness tracker that will target consumers is quite … colorful.
A handful of pictures leaked by
TechnoBuffalo
reveal what appears to be a kid-friendly fitness tracker. The wearable device will be available in multiple vivid colors, including red, blue and yellow, but additional options might be launched.
Aside from these images, we have no other information regarding Fitbit's upcoming fitness trackers, but it's likely that the device will offer water resistance and some kid-oriented features (i.e. watch faces).
Since it's aimed at a younger audience, we expect it to be priced cheaper than other Fitbit fitness trackers. We're not waiting for more details on its availability, although it's unlikely that the wearable device will be unveiled earlier than Q2 2019.