First the Google Phone, now pics of early Android system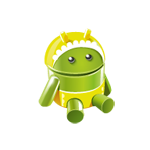 We are getting treated to quite an interesting look at the formation of Android today courtesy of Oracle. Earlier, Oracle showed off images of one of the
original designs for a "Google Phone"
, then we heard about Google's desire for a
$10 unlimited data plan
, and now we've got screenshots of what Android looked like in early 2007. This is certainly pre-1.0 builds and well before Google had any sweet names to give the versions.
Of course, the screenshots are all designed for a device like the Google Phone we saw earlier, which was a portrait QWERTY phone, similar in form factor to a BlackBerry device. The images aren't that great quality, but it's definitely interesting to see what is essentially the Alpha/Beta stages of the Android platform.