Best new widgets for Android (November 2016)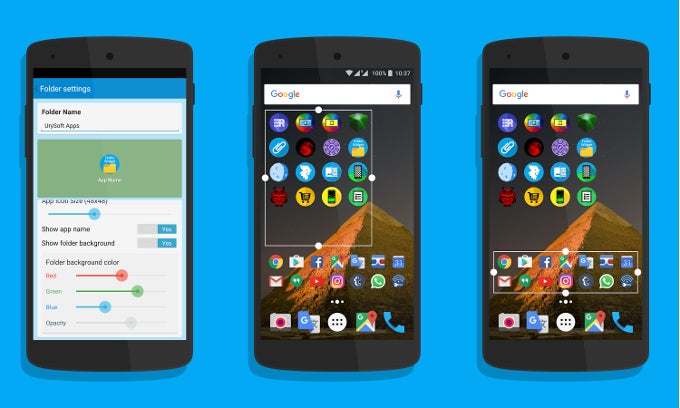 We know, in this day and age, widgets are not as popular as they onde were and fewer people are likely to head to the Play Store and download such auxiliary apps on their Android devices.
And it's a pity - these truly extend the full use of one of Android's greatest strengths, namely its flexibility and can definitely amp your As we are pretty keen on customization and widgets are a major part of this ordeal, we scour the Play Store on the regular and search for the very best new widgets.
And why do we do this exactly? Simple, we want to regularly show to you the best and most noteworthy new widgets that get released on the Play Store. As it's rather hard to separate the wheat from the chaff, we do the hard work for you and show you all the notable new widgets that have arrived recently.
Pill Widget
In case you're digging the new pill-styled widget on the Pixel phones, then this widget is here to fit the bill on almost any Android phone. It looks exactly like the Pill Widget on the Pixel and Pixel XL and tapping on it launches the Google App - what else might you possibly be looking for?
Foldery
Foldery lets you create folders with apps of your choice and place it as a resizable widget on your home screen. Why would you want to do that? Well, imagine that you're trying out different launchers and want to have a sort of a backup of your home screen icon setup, eliminating the tneed for tediously redoing these. Foldery will let you use your folder widgets with any launcher, allowing you to easily test new stuff.
D-Day Manager

Ever wondered exactly how many days have passed since your niece was born, or how many days remain till you turn 30? With this neat app/widget, you can easily keep track of multiple recorded events. D-Day Manager is pretty feature-rich widget that quite easy to overdose on.
Foliage
We know, we know, most of us have already found the perfect weather widget for their home screens given that the Play Store is rife with apps of that kind. However, as we've often said, having lots of options could only be beneficial to the average user, and while one of the latest weather widgets to hit the Play Store--Foliage--might not be an absolute gem, but is not a bad app at all. It covers all the basics a weather widget should boast.