Best new Android, iPhone and Windows Phone apps for June 2013
9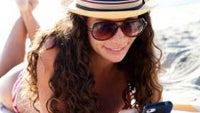 June marks the end of the first half of the year and just for that occasion we've had an influx of awesome apps arrive on not just Android's Google Play and Apple's App Store, but also on Microsoft's Windows Phone catalog.
Big news of the month came from Apple who bragged about once again having the largest application store with its 900 000 plus entries. At that pace, it's a close race between Apple and Android, for the first company to amass one million applications.
Windows Phone is still way behind lacking some essential apps, but rumors swirling around say Microsoft is determined to fill in the gaps and to soon get high-profile apps like Instagram. It's not about just the numbers after all, it's about quality.
With no further ado, here are the best new Android, iPhone and Windows Phone apps for June, take a look.