Best Android and iPhone calendar apps and widgets (2015 edition)
21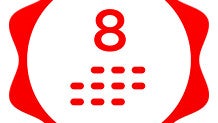 If you're serious about maximizing your productivity, a good calendar app to organize your time is of the essence. We've looked through the most popular calendar apps on Android and iOS to find the best apps and widgets available.
In those Android and iPhone calendar apps, we've looked first and foremost for functionality and ease of use, but when we see a stunning visual style, it adds a lot of bonus points as well. Some of the apps that we've picked right below, are right for just some people, other we give as an alternative to those who don't like our favorites for one of their peculiarities.
With recent developments on Android 5.0 Lollipop, and the introduction of Google's new stock calendar app, the situation on Android is definitely improving quickly, but the platform already has some great apps. In fact, some of the best Android calendar apps are exclusive to the platform, meaning you won't find them on an iPhone or iPad. The same goes for some of iOS' top offerings, so we could safely say there is parity in terms of quality calendar apps on both platforms.
But how do calendar apps differ and which are the best calendar apps and widgets on Android and iOS? We've found some great new calendar apps that would replace the stock solutions of most popular phones like the Samsung Galaxy Note 4, S5, Note 3 (with their S Calendar), LG G3, HTC One (M8), and more that offer bonus features like putting calendar appointments easily on a map, tagging your friends in calendar events, getting friends' birthdays right in the calendar, and so on. Join us as we look at the best new Android calendar apps right below.
#13: Jorte
Price: Free
Starting with the most basic option that will get the job done without much extra flare, Jorte is a retro-styled calendar with an ever-present tab bar so you can quickly switch between views and get the job done.
#12: Agenda Calendar
Price: $1.99
A strikingly minimalist calendar, Agenda will appeal to lovers of black and white, and good design. It's far from being the most advanced calendar out there when it comes to function, but it integrates easily with popular calendar solutions.
#11: aCalendar
Price: Free | $3.99
aCalendar is a great solution, rich in functionality: you have options to set events to repeat, and it comes with improved widgets, allowing you to select the size and view (daily, weekly, or monthly). Navigation is also straightforward, but while simple and straightforward, aCalendar lacks in the design department.
#10: DigiCal
Price: Free | $4.95
Using Google Calendar as its core, DigiCal brings a very useful split-screen view where the upper part shows your calendar with color-coded events, while the bottom shows the appointments for the day, so you don't have to tap on a day to see what are the actual events planned then. Having a night and day theme is also nice, and overall it's a simple and useful solution, but DigiCal lacks the visually pleasing experience some may be looking for.
#9: CalenMob (Pro)
Price: Free | $6.99 (Pro edition)
With a simple and clean, somewhat retro look, CalenMob appeals with its great selection of a whopping 7 views - day view, week calendar view, week agenda view, month view, mini-month view, custom view and agenda view. You also have a rich selection of custom widgets, and an advanced reminder system, in addition to others, more standard option.
#8: Business Calendar: rich in options, but feels quaint in its looks
Price: Free | $4.99
A long-time favorite, Business Calendar is an Android calendar app that is extremely rich in functionality, but relying only on its established name is not enough, and it now looks terribly dated and out of style, to the point where it seems that newer, fresher designs are even more functional. It's tap-on-appointment animations are quick and useful, and it allows easy switching between color-coded calendars, plus menus (while long) are logically organized. In the premium version, you have the option to select individual calendars for each widget, additional dark theme, templates for events and so on.
#7: UpTo Calendar: down to the point
Price: Free
UpTo Calendar is a calendar we're particularly fond of because of how useful and straightforward it is. Somewhat similar to the more feature-packed Sunrise calendar, this one comes with a blander color gamut that is less intense, but with an equally great monthly view, as well as some neat calendar discovery options. Apart from the usual birthdays and Google calendar integration, UpTo Calendar allows you to view schedules for all sorts of interests like say a TV series schedule - after you set it up, all it takes is a pinch to zoom on the calendar to see those schedules.
#6: Google Calendar (Android Lollipop edition): material design with a splash of color
Price: Free
The Android Lollipop-edition Google Calendar, is a thing of beauty and function. We have criticized Google for its calendar of times past Lollipop, but it seems that the company has put a lot of effort in the new, completely refashioned Android L Calendar, and it looks very promising in all its Material Design fame.
#5: Tempo Smart Calendar: a smart calendar that integrates with everything
Price: Free
The right solution for business people who do lots of conference call, travels, and team meetings, Tempo manages to integrate all of this functionality inside one app. It is also about the little things like quick built-in 'I'm running late' messages, and overall this is a very appealing solution for the team leader, but less so for the common user.
#4: Sol Calendar: a cute calendar with emoji
Price: Free
A fun take on Android calendars that is different with its colorful icons that you can add to all events and make them stand out in your agenda, Sol Calendar is a free option that is surprisingly rich in options and functionality as well. You have all standard cloud calendar integration options, along with the richest choice in widgets of all calendars mentioned so far - in Sol Calendar you can customize widgets to have different size, information, color, and style.
#3: Fantastical 2: a solid calendar with no clutter
Price: $2.99 (phone) | $9.99 (tablet)
An iOS-only offering, Fantastical 2 is a pricey calendar app with a lot of depth that comes without the whole affair becoming overly complex. It's a straightforward experience that is easy to register and comes with the benefit of an impressively good natural language recognition, so that you can just type your appointment and have it setup without having to fill up endless fields. Just type something like "Meeting at 7pm with Alex", hit 'done', and off you go. Fantastical 2 is also neatly optimized for tablets with a separate app that makes use of the extra space.
#2: Sunrise Calendar: the runner-up, with all bells and whistles
Price: Free
Sunrise Calendar is second in this ranking, but really it does not fall short of Any.Do's Cal in any aspect and stands on perfectly equal footing. We consider it a runner-up for its slightly less appealing visuals, but its more simplistic style allows for more information on the screen.
What does Sunrise offer on its own: it's got integration with all major services, a useful agenda view combined with a calendar, integrates Facebook birthdays and events easily, and adds a nice sprinkle of weather information (morning, noon, and evening info) right in your calendar. Adding new events is a tiny bit clunkier than on Cal, but for all else, Sunrise Calendar is an outstanding calendar app.
#1: Cal by Any.do: smartphone calendar done right
Price: Free
Cal: Android Calendar by Any.Do, or simply Any.do Cal, arrived in its final version in December, at the very end of 2013. Since then, we've seen no other Android calendar app match Any.do Cal's killer visuals - slick looks with different background image for everyday, extremely fluid animations, but most importantly, a very straightforward and quick, one-tap calendar experience where you can add an event without having to go through countless menus.
Of course, Any.do Cal syncs with all major calendar services: Google Calendar, Exchange, Outlook, Yahoo, AOL, iCloud and more, but it also adds voice controls, smart maps, makes it easy to add more people to an event and notify them about it, and even allows you to congratulate people for their birthdays on Facebook straight from the app.