Best Android and iPhone calendar apps and widgets (2015 edition)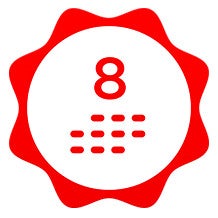 If you're serious about maximizing your productivity, a good calendar app to organize your time is of the essence. We've looked through the most popular calendar apps on Android and iOS to find the best apps and widgets available.
In those Android and iPhone calendar apps, we've looked first and foremost for functionality and ease of use, but when we see a stunning visual style, it adds a lot of bonus points as well. Some of the apps that we've picked right below, are right for just some people, other we give as an alternative to those who don't like our favorites for one of their peculiarities.
With recent developments on Android 5.0 Lollipop, and the introduction of Google's new stock calendar app, the situation on Android is definitely improving quickly, but the platform already has some great apps. In fact, some of the best Android calendar apps are exclusive to the platform, meaning you won't find them on an iPhone or iPad. The same goes for some of iOS' top offerings, so we could safely say there is parity in terms of quality calendar apps on both platforms.
Galaxy Note 4
, S5, Note 3 (with their S Calendar), LG G3, HTC One (M8), and more that offer bonus features like putting calendar appointments easily on a map, tagging your friends in calendar events, getting friends' birthdays right in the calendar, and so on. Join us as we look at the best new Android calendar apps right below.
#13: Jorte
#12: Agenda Calendar
#11: aCalendar
#10: DigiCal
#9: CalenMob (Pro)
Price: Free | $6.99 (Pro edition)
With a simple and clean, somewhat retro look, CalenMob appeals with its great selection of a whopping 7 views - day view, week calendar view, week agenda view, month view, mini-month view, custom view and agenda view. You also have a rich selection of custom widgets, and an advanced reminder system, in addition to others, more standard option.
#8: Business Calendar: rich in options, but feels quaint in its looks
#5: Tempo Smart Calendar: a smart calendar that integrates with everything
Price: Free
The right solution for business people who do lots of conference call, travels, and team meetings, Tempo manages to integrate all of this functionality inside one app. It is also about the little things like quick built-in 'I'm running late' messages, and overall this is a very appealing solution for the team leader, but less so for the common user.
#4: Sol Calendar: a cute calendar with emoji
#3: Fantastical 2: a solid calendar with no clutter
Price: $2.99 (phone) | $9.99 (tablet)
An iOS-only offering, Fantastical 2 is a pricey calendar app with a lot of depth that comes without the whole affair becoming overly complex. It's a straightforward experience that is easy to register and comes with the benefit of an impressively good natural language recognition, so that you can just type your appointment and have it setup without having to fill up endless fields. Just type something like "Meeting at 7pm with Alex", hit 'done', and off you go. Fantastical 2 is also neatly optimized for tablets with a separate app that makes use of the extra space.
#2: Sunrise Calendar: the runner-up, with all bells and whistles
#1: Cal by Any.do: smartphone calendar done right