After Jessica Alba, Lumia is now endorsed by regular people in Nokia ads
26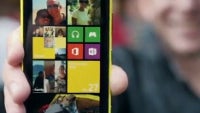 It's about time for the first Windows Phone devices to hit the market and as that happens in the next couple of days, Nokia has posted its first TV ads for the Lumia Windows Phone 8 devices.
The idea of the commercials is to show regular people using the Nokia Lumias and telling the story of why they switched to Windows Phone. The particular features Nokia focuses on in the ads are the bright and vivid colors, the PureView camera, Nokia Maps and the augmented reality apps.
With support from celebrities like
Jessica Alba
(sporting a red Lumia 920), Nokia is definitely heavily invested in the WP ecosystem. Will this be enough for users to embrace it, though, is a totally different question. Check out the ads and let us know how you like Nokia's new Lumia commercials.
source:
Nokia