10 of the best jump and run platformer games for Android and iOS
7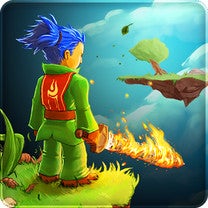 Nintendo's Donkey Kong hit the arcades all the way back in 1981. Many were the factors that made it a video game unlike the rest, one of them being that it told a story. Pauline, a damsel in distress, had been kidnapped by a giant ape and it was up to a hero to save her. That hero, referred to as Jumpman at the time, was later to become a character you may have heard of – Mario. But no less importantly, Donkey Kong was the title that lead to the rise of the platformer and jump and run genres. And the genres are still alive and well today. In fact, that's the kind of games we'll focus on in this post.
Naturally, platformers have evolved quite a bit since the days when Donkey Kong was all the rage. While they're practically based on the same fundamental principle of navigating a hero by jumping from platform to platform, they've been influenced by a number of other game genres. RPG elements are often found in today's jump and run titles – heroes gain experience, grow stronger, and have the ability to buy better gear. We've also seen more than a few examples of a great action shooter platformer, reminiscent of old-school classics like Contra and Metal Slug. And blends between a platformer and a puzzle game have become fairly common. In fact, we have a few great examples in the slideshow below.
Speaking of which, below we've put together some of our favorite jump and run and platformer games available on Android and iOS. Take a look and let us know which one's your favorite. As always, if there's a great platformer that you think we should have included, do let us know by leaving a comment!