The best wired headphones you can buy in 2023
5
We may earn a commission if you make a purchase from the links on this page.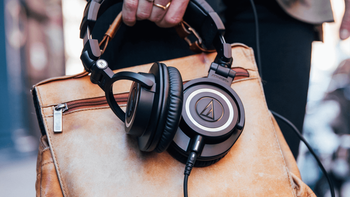 The market is full of wireless headphones nowadays, and it's getting increasingly challenging to find a good pair of
wired headphones
. However, there's still many of us who'd like to go for the the purest sound quality without any compression or who just don't want to be bothered with charging their headphones. If you're one of those people, then this article is just for you.
We have tested and reviewed many headphones throughout the years, and we can tell you this: nothing beats a wired connection when it comes to latency, reliability, and audio quality, even if Bluetooth seems more convenient.
But there are many, and we mean many,
wired headphones
out there. So it could be a little frustrating to find the perfect headphones for you. That's why this article is here. We've created this comprehensive guide to help you choose the
best wired headphones
that suit your needs.
Here, we explore the different types of
wired headphones
available on the market, their advantages and disadvantages, and the very
best

wired headphones
in each price range, to help you choose what's best for you!
Types of

Wired Headphones
There are three main types of
wired headphones
: over-ear, on-ear, and in-ear. Each type has its own unique characteristics and advantages. Here is a breakdown of the pros and cons of each type:
Over-Ear Headphones
:
Pros: Usually offer the best sound quality and noise isolation for their price when compared with other types of headphones at the same price point. That's because over-ear headphones come with large ear cups that enclose the ears. They are also generally regarded as the most comfortable to wear for extended periods.
Cons: They are bulky and not very portable. Also, because they enclose the whole ear, they can make your ears quite hot during extended use.
On-Ear Headphones:
Pros: More portable than over-ear headphones and still offer decent sound quality and comfort.
Cons: They don't offer the same level of noise isolation as over-ear headphones and can cause discomfort after extended use.
In-Ear Headphones:
Pros: The most portable and lightweight option, making them perfect for travel and workouts. They also offer good noise isolation and most of them come with a wide variety of silicone ear tips.
Cons: Some people find them uncomfortable to wear for extended periods. Also, there is a slight chance that the silicone ear tips might not fit well in your ear canal.
Psst! If you are in the market for brand-new

wired earbuds

, feel free to check out our Best wired earbuds in 2023 article.
Headphones price ranges
The price range for
wired headphones
varies greatly, from budget options to high-end models. Here's a breakdown of the different price ranges and a few examples of some of the brands and models you can expect to find in each price range:
Budget
:
Price range: up to $50
Brands: Philips, Sony, JBL
Examples: Philips Over Ear Studio Stereo Headphones, Sony MDR-ZX110, JBL TUNE 500
What features to expect: You can find good-sounding headphones with a built-in microphone at this price point. But don't expect crystal clear sound quality or durability.
Mid-Range
:
Price range: $50 - $400
Brands: Beats, Sennheiser, Shure, Audio-Technica, Bosе
Examples: The Beats EP, Sennheiser HD 560 S, Shure SRH440A, Audio-Technica ATH-M40x, Bose QuietComfort 35 II
What features to expect: better comfort and durability, detachable cable, great sound quality
High-End:
Price range: $400+
Brands: Sony, Focal, Audeze
Examples: Sony MDRZ1R, Focal Celestee, Audeze LCD-2
What features to expect: high-end audiophile-level sound quality, high-end materials, and durability
Best Budget

Wired headphones


JBL Tune 500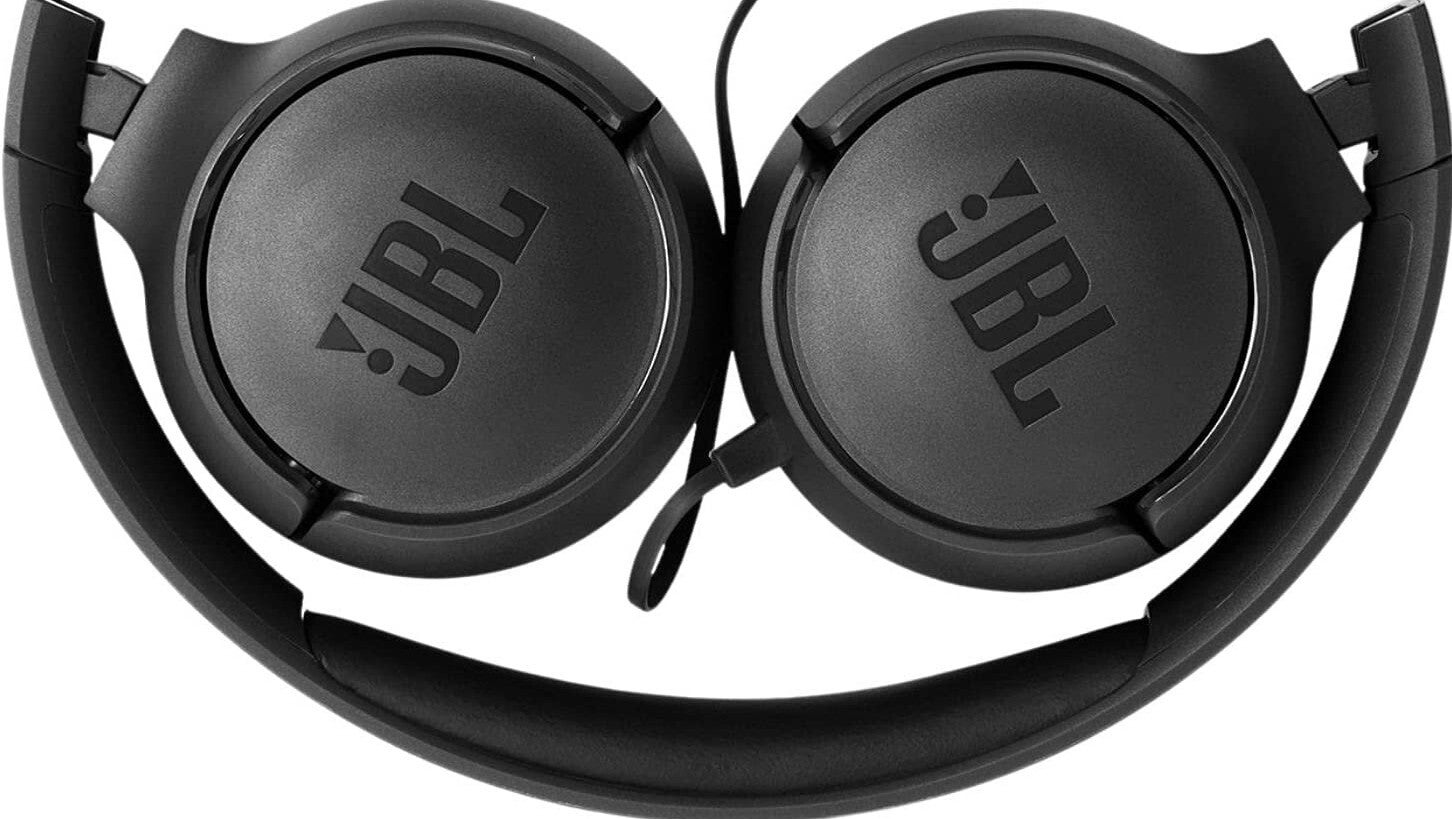 If you are looking for cheap
wired headphones
that sound amazing for their price, we suggest you check out these bad boys. The JBL Tune 500 offer great sound quality for their budget-friendly price, accompanied by enhanced low-range sounds for deeper bass.
The JBL Tune 500 are lightweight and comfortable, and they feature a built-in remote and microphone, which you can use to access your phone's voice assistant and control music playback. The Tune 500 also have a rotatable design that makes them easy to pack in a bag and take them with you when you need to hit the road.
Since we are talking about budget headphones here, don't expect great durability. These on ear headphones are made of plastic and might easily break if you are not careful with them.


Sony MDR-ZX310AP ZX

These come with 30mm dynamic drivers, which support a broad frequency range. Additionally, the MDR-ZX310AP ZX headphones are lightweight and comfortable, ensuring that your ears won't experience fatigue during prolonged listening sessions. The Sony MDR-ZX310AP ZX also come equipped with a multi-function control button and an integrated microphone, which makes them suitable for even making phone calls. Their folding ear cups make them easy to carry around.


Panasonic RP-HT161-K Over Ear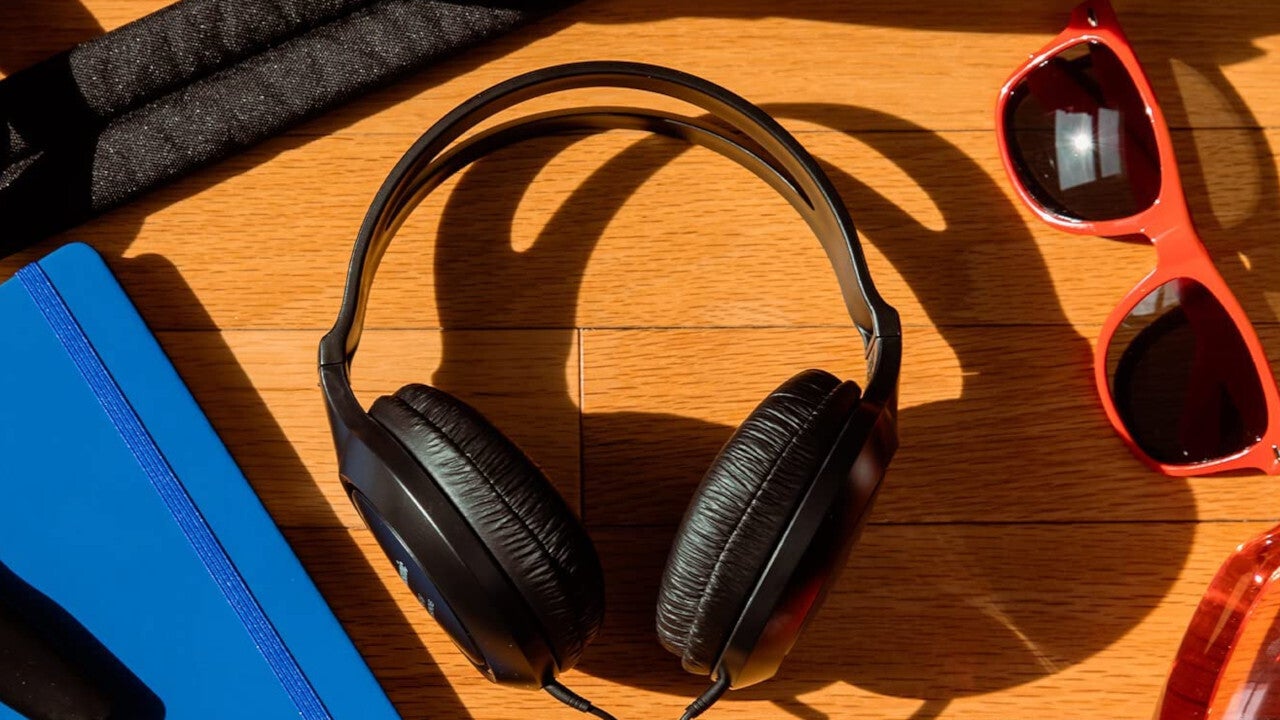 The Panasonic RP-HT161-K are also an amazing choice if you are on the hunt for new cheap over ear or on ear headphones. These also pack great sound for their price and come in different variations. You can buy an over ear model with or without a built-in microphone or an on ear version, again, with or without a built-in microphone. There is also a special over the ear sport model with built-in volume controls for those searching for a pair of headphones for the gym.
However, we must warn you not to expect much in terms of build quality and durability here. But this is something completely normal for headphones in this price range.
Best Mid-range

wired headphones


Beats Ep Wired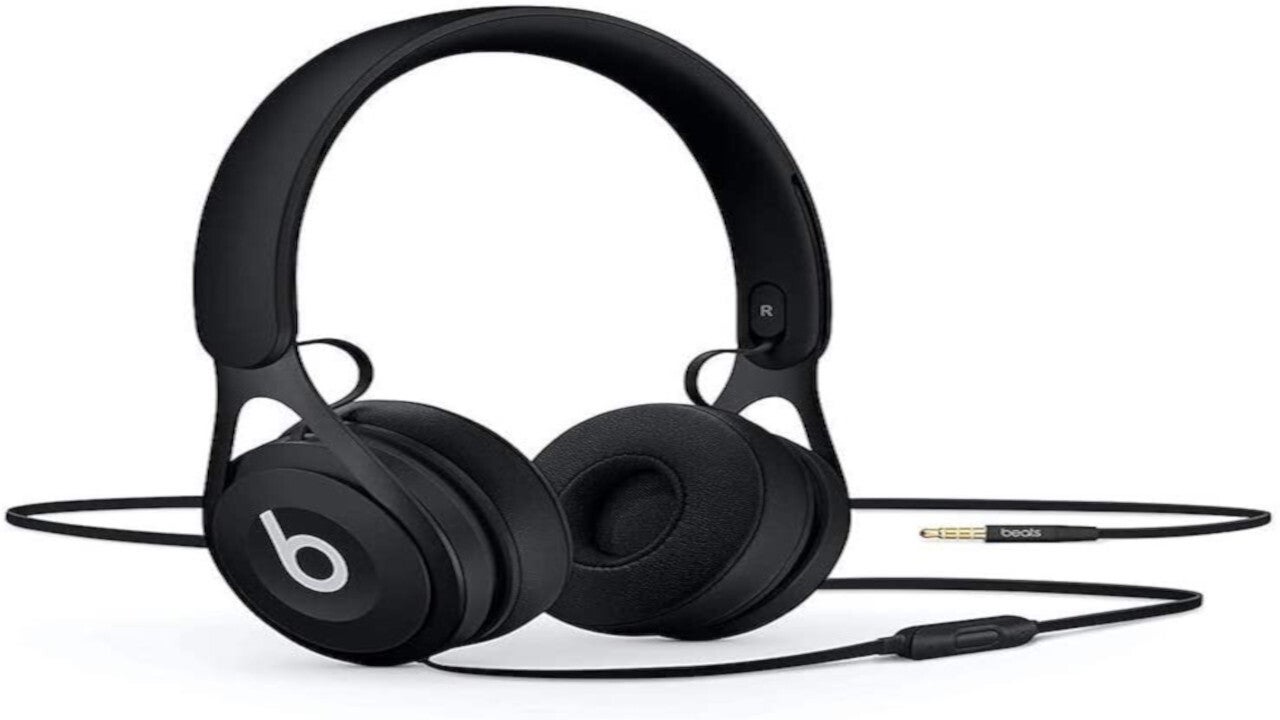 If you are in the market for a pair of Beats headphones but don't want to spend a fortune, you should definitely check out the Beats Ep Wired. The Beats EP Wired offer a great listening experience at a lower price tag than its cousins. Yes, they are not as bass heavy as other Beats headphones, but for their price, they are the perfect introduction to the Beats family.


Audio-Technica ATH-M50X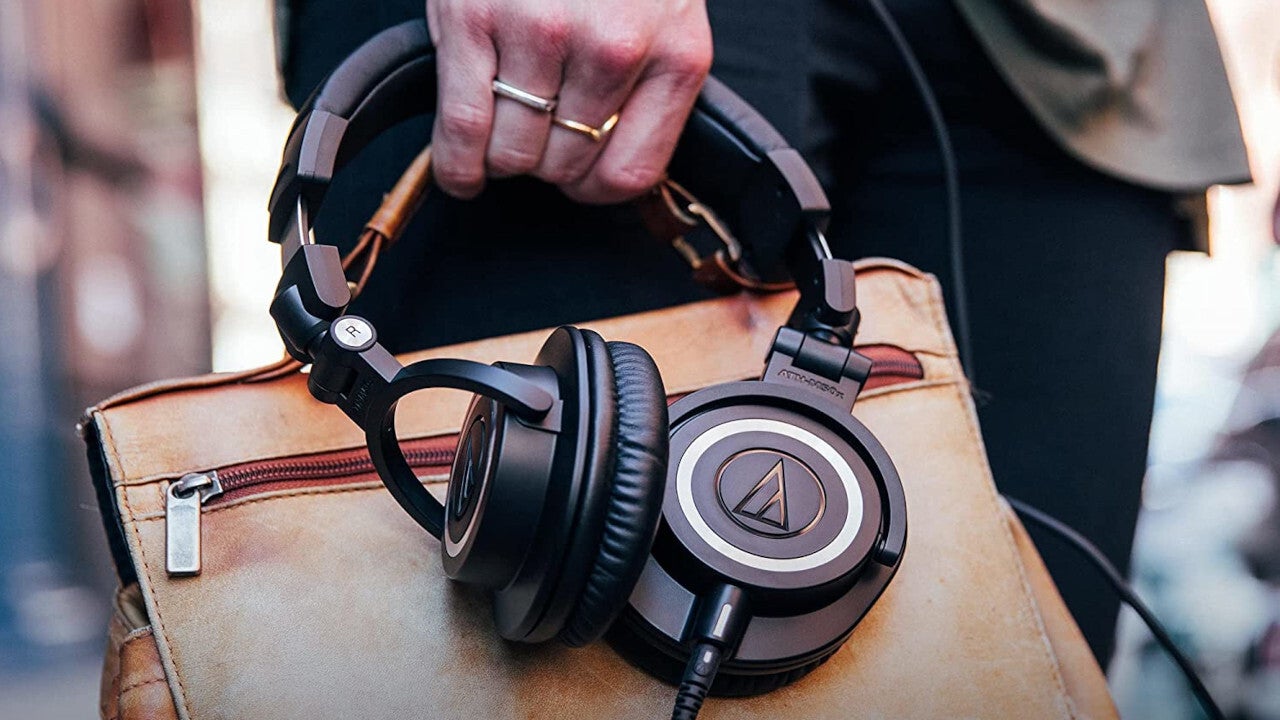 These headphones by Audio Technica are well regarded by professionals and can be enjoyed on the go and among people just as well as in the comfort of your home.
They come with three detachable cables, which are of different lengths, ending with a 3.5mm jack that can plug into your phone, tablet, or PC. You also get a 3.5mm to 6.3mm adapter, should you need it.
They're somewhat flat-sounding, meaning great for production and monitoring, but do have a mild emphasis on bass and mids also, so they should satisfy most casual listeners.


Meze 99 Classics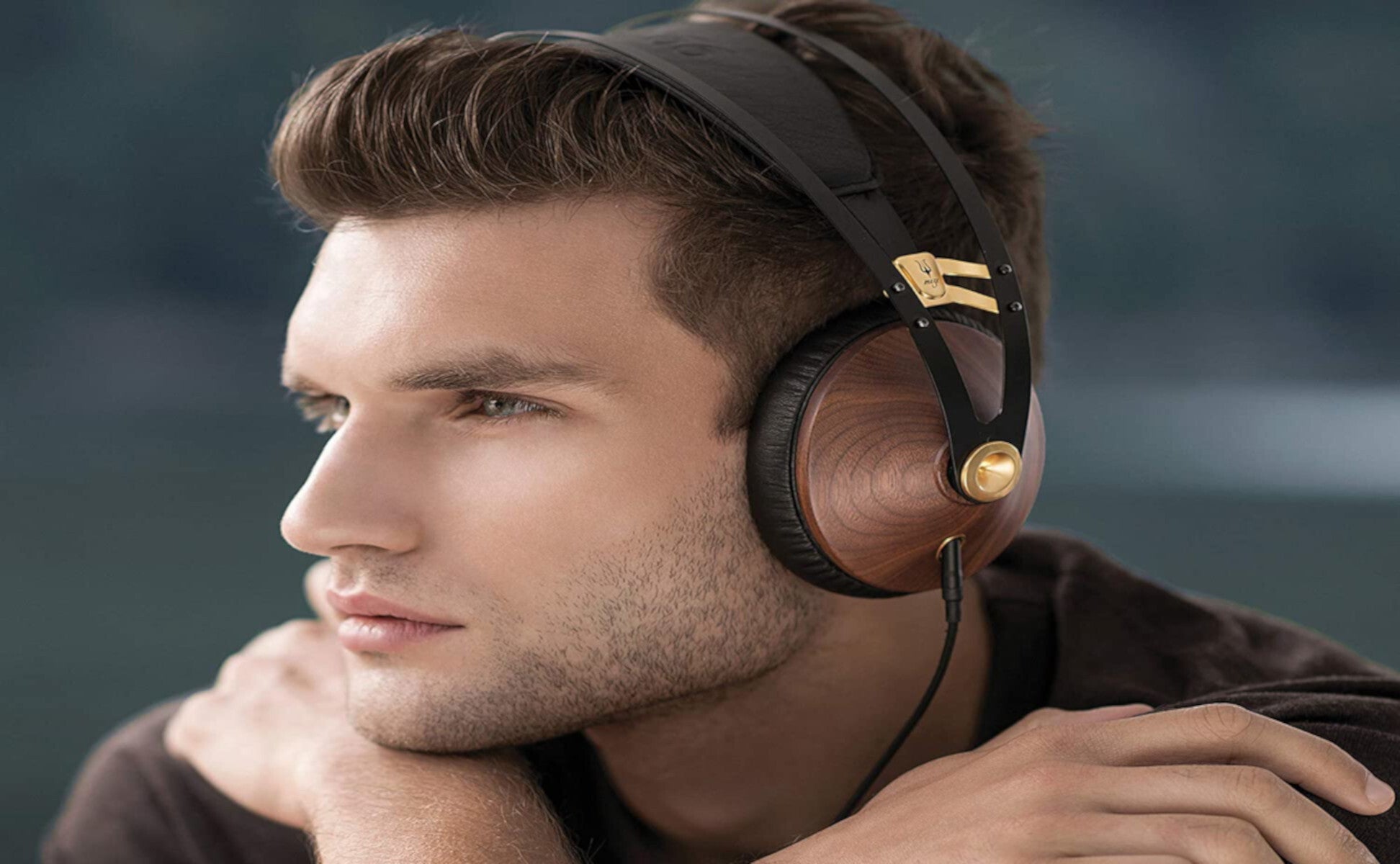 If you want your new pair of headphones to have a cool design, great build quality, and amazing audiophile-level sound, then you should definitely check out Meze's 99 Classics over-ear headphones. The ear cups of the Meze 99 Classics are made out of real wood and provide sound isolation suitable for studio recording.
You can easily plug these headphones into your phone or computer, but using them with an external DAC, AMP, or DAP will improve the listening experience even further. These headphones are not cheap, but they are not expensive either, and they offer top-tier sound for their price. Oh, and they're very easy to repair. Meze claims that all 99 Classics headphones are made of replaceable parts.
Best High-end

wired headphones


Sony MDRZ1R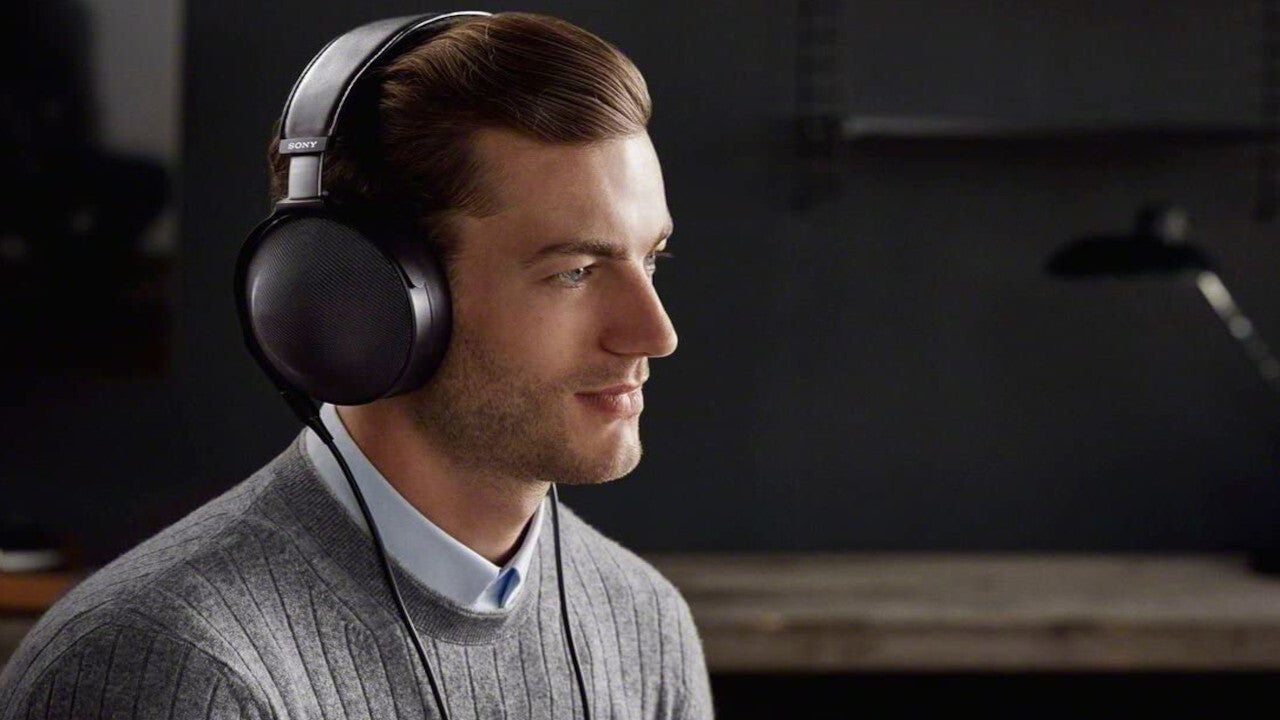 Now, if you are a true audiophile with a lot of cash to spare, then the Sony MDRZ1R are definitely worth considering. These bad boys offer Hi-Res Audio and feature gigantic 70mm HD dynamic drivers that deliver a full range of sound with a frequency response of up to 120 kHz. However, you will probably need to plug them into an external DAC in order to get the best listening experience out of these monitors.
The headband of the MDRZ1R is made out of beta titanium and genuine leather, which means that it's durable and comfortable. Specifically, beta titanium ensures that the headphones will return to their original shape even when bent.


Focal Celestee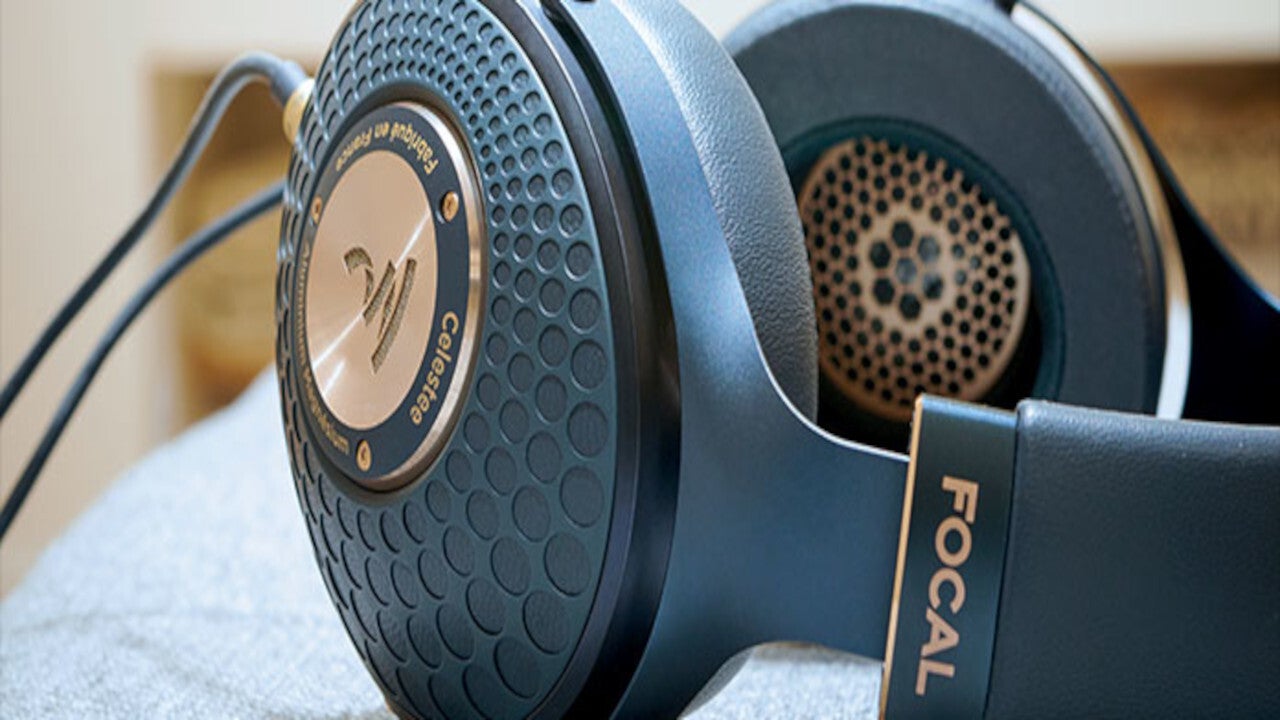 Now a cheaper alternative to Sony's MDRZ1R are Focal's Celestee over-ear headphones. They pack 40mm full-range speaker drivers, offer great bass extension, clear treble, high mids, and prevent resonance. The Celestee are comfortable and made of high-quality materials, which means they will last you for years.
Audio-Technica ATH-AP2000TI Closed-Back Headphones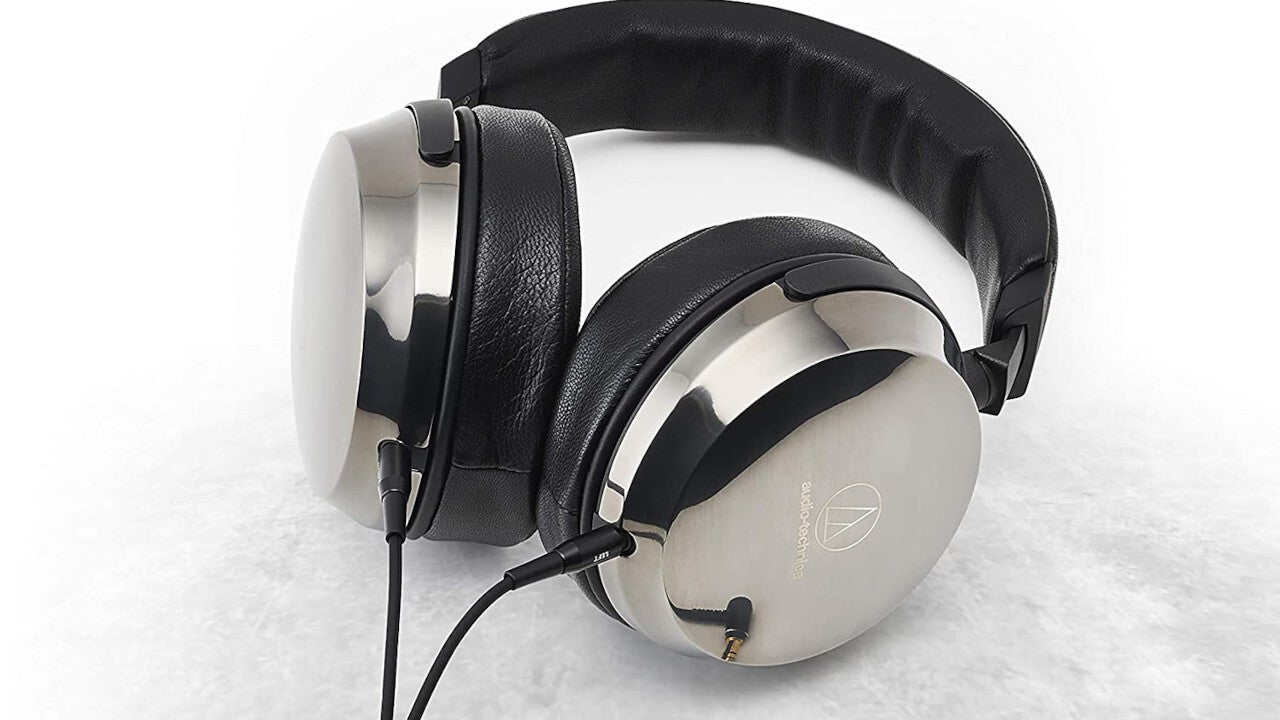 Other over-ear headphones that are definitely worth considering are Audio-Technica's ATH-AP2000TI. These are also pricey, but come with large-aperture 53 mm drivers and offer Hi-Res Audio. Furthermore, the drivers are optimally positioned within their housing to improve airflow and deliver excellent audio performance. Thanks to this, the headphones offer crisp and clear mid and high frequencies, as well as deep and accurate bass tones.
Audeze LCD-2 Classic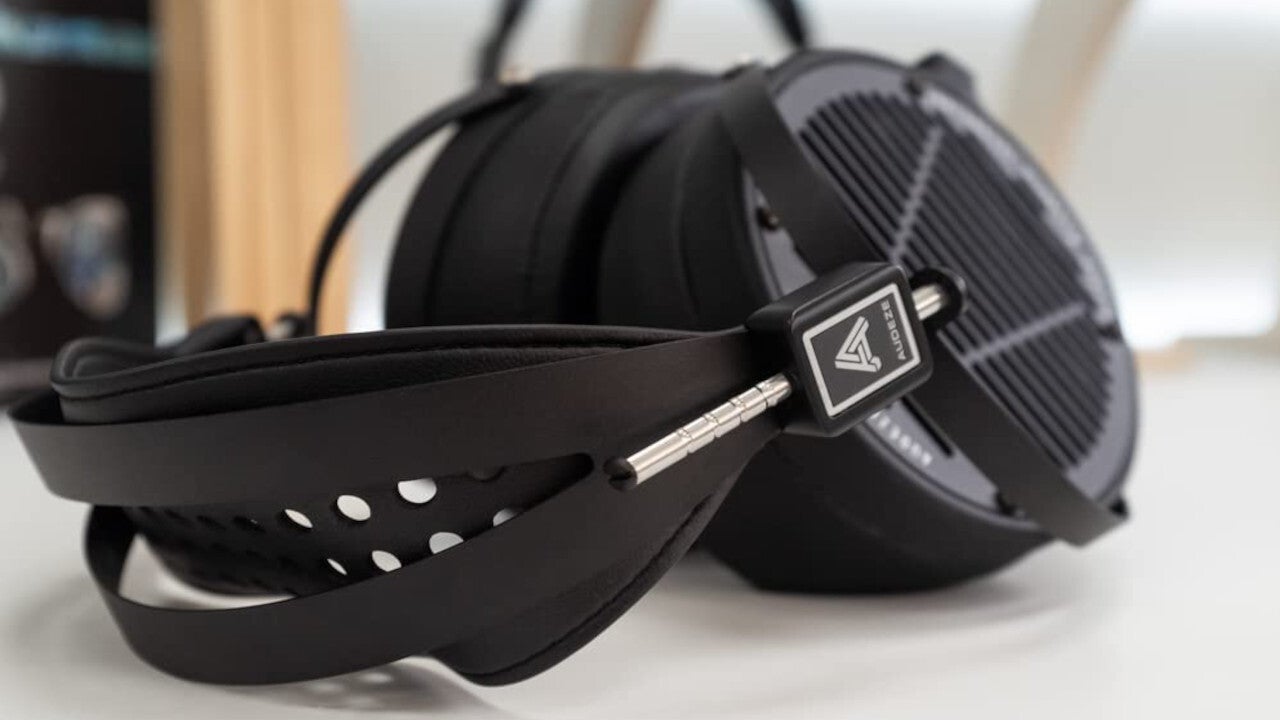 If you are in the market for a pair of planar magnetic headphones, then you should also check out the Audeze LCD-2 Classic. These are just perfect for studio recording or for the times when you want to escape reality. They sport 100mm planar magnetic drivers, which will give detailed sound and amazing clarity. Furthermore, because the drivers are planar magnetic, they offer less distortion and a faster response compared to standard dynamic drivers.
However, the open back design of the LCD-2 Classic makes them unsuitable for use in public places like offices, gyms, and public transport. Furthermore, you will definitely need an external DAC in order to use these amazing headphones. But if you plan to use them at home and getting an external DAC isn't a problem for you, then these are definitely worth considering.
Sennheiser HD 660 S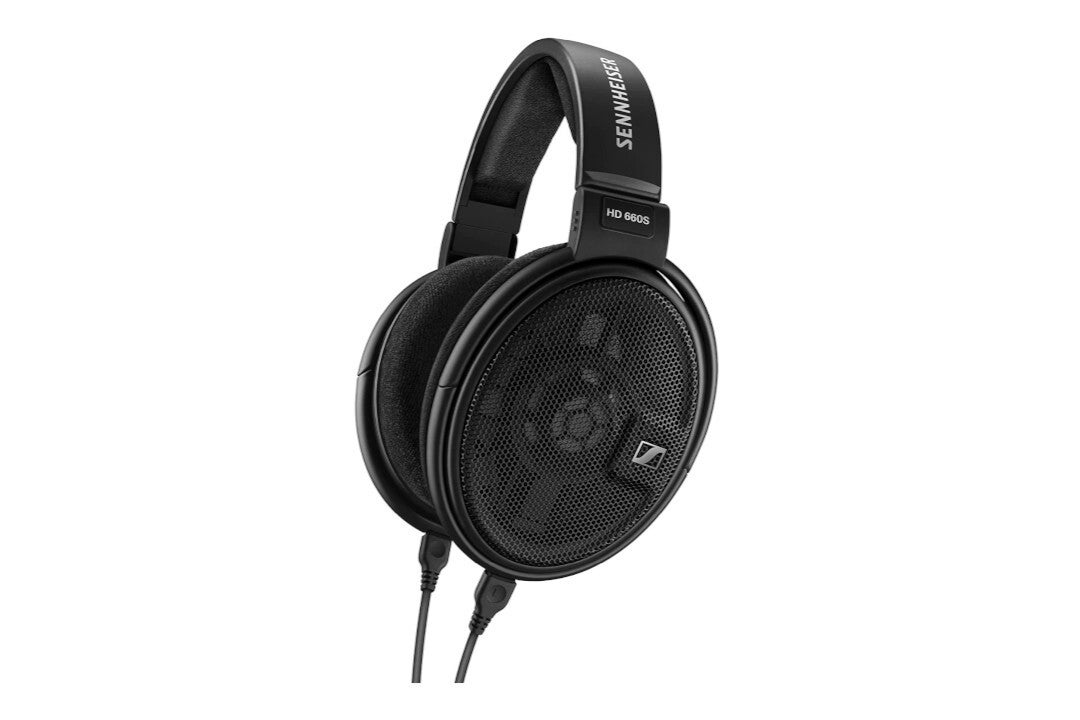 The Sennheiser HD 660 S are another HiRes audiophile headphones that definitely deserve to be on your shortlist. These bad boys have a frequency response of 10 to 41,000 Hz (10 dB) and an impedance of 150 ohm and sound phenomenal.
However, we must note that the Sennheiser HD 660 S are open-back headphones, which means that sound leaks out and others can hear what you're listening to. So, if you intend to use them while commuting to work, they are not the best choice. But if you intend to use them at home, they are definitely worth considering.
Wired Headphones

vs Wireless Headphones
When it comes to sound quality,
wired headphones
are traditionally seen as having better audio quality than their wireless cousins. Because of the way Bluetooth technology works, the sound gets compressed during the transfer from your phone to your wireless headphones, which results in a slight loss in sound quality. But you don't have that problem with
wired headphones
. Also,
wired headphones
have no latency, ensuring that you will never experience any audio lag.
Furthermore, because
wired headphones
don't need batteries to function, they are also more reliable than their wireless counterparts. Oh, and you don't need to pair your
wired headphones
with your device. You just plug them in and let the music play!
However, phone manufacturers don't put headphone jacks in their high-end devices anymore, so if you want to use
wired headphones
, you will need to buy a dongle in order to be able to plug your
wired headphones
into your smartphone.
Recommended Stories