What did you want to see in iOS 5, but did not see anyway?
99+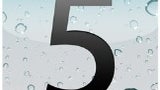 Apple's
iOS 5 was finally made official
after Scott Forstall, vice president of the company's iOS division, announced it in front of a crowd of privileged attendees. The major iOS release brings along about 200 new features with the 10 most significant improvements demonstrated at WWDC, including better notifications, Twitter integration and iMessage.
However, we suppose that some of the features you were wishing to get added to iOS 5 did not make an appearance at WWDC yesterday. Perhaps, some of you wanted true homescreen widget support, or FaceTime over 3G, or why not even some other changes, more radical than these. Now is the moment for you to share with us what features you wanted to see in iOS 5, but did not see being announced anyway. Feel free to express your opinion in the comments below!