Video report offers a rare glimpse inside the Foxconn factory assembling the iPhone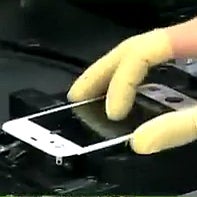 CEO Terry Gou gave a personal tour of his Foxconn factory in Zhengzhou, where 70% of all iPhones and other Apple gadgets are made, for Chinese reporters, resulting in the rare video glimpse of real production lines assembling real iPhones.
The plant is the largest in this industrial area, with its
2.1
square miles and accommodation for 115, 000 workers. We see how the making of the exterior frame is done, as well as the assembly lines that stack up the other components in there, like the motherboard and the screen layers.
Unfortunately you've got to brush up on your Mandarin to get every word in there, but the video is pretty self-explanatory, and might be your only chance to see a Foxconn factory from the
flamboyant CEO
's chopper, and tour the iPhone assembly lines as they are firing on all cylinders.