Vertu phones may become less pointless in February, Android model incoming
12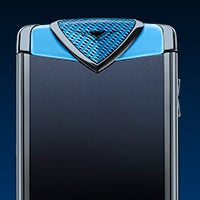 Despite being outrageously expensive, Vertu phones have never been regarded as particularly smart. Even the brand's top-of-the-line models – covered in diamonds and precious metals, rely on either the obsolete Symbian platform, or the even dumber Series 40. Sure, the people who buy them aren't likely to be even remotely interested in their technical specs, yet still, Vertu's new owners have decided to put a little more focus on what their handsets can actually be used for.
The announcement of a
Vertu smartphone running Android is scheduled for February
, according to the popular Russian blogger Eldar Murtazin. He further notes that the handset will cost about 3000 euro (a bit over $4000), which may seem outrageous for a phone, but it is actually pretty low for a Vertu. There are no leaked images of the rumored device, nor any hardware specifications, but it will surely be made out of premium materials, such as genuine leather, sapphire glass and hand-crafted metal. Our guess is that the Vertu Concierge service, available 24 hours a day, will also be part of the deal.
Why Android and not, for example, Windows Phone? Well, if Vertu was still owned by Nokia, we would have expected the latter to be the brand's new platform of choice, but its current owner – EQT, seems to favor Google's mobile OS. Perhaps that's due to its flexibility as far as customization is concerned as it would take a bit more than Live Tiles and handful of theme colors to impress a billionaire.