Verizon stores receiving shipments of Motorola Droid and HTC Droid Eris
This article contains unofficial information.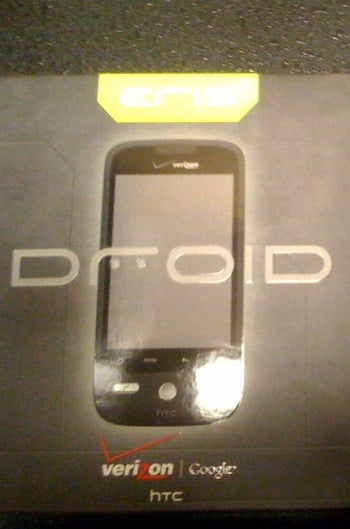 Are you preparing to call in sick on
November 6th
so you can camp-out at your local Verizon Wireless store and be the first to buy a new Android powered phone at 6am? So if, you might not have to. One of our tipsters, which happens to work at a Verizon store with slow traffic, say they have received a large quantity of
Motorola DROID
(100) and
HTC DROID Eris
(50) as of now. Furthermore, higher-volume stores will probably get double that amount. So maybe it would be better to just go during your lunch break or after work instead. But if you are still worried, you can pop on over to BestBuy today and
pre-order
the Motorola DROID to be guaranteed one.
Motorola DROID Review
|
Specifications
HTC DROID Eris Specifications