Update to Netflix app for iOS brings change in UI to Apple iPad version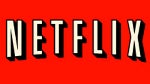 The Netflix app for iOS has been
updated
and it brings a new, intuitive way to select episodes on the Apple iPad. The new UI lets you flip through the shows that you've already started watching and those episodes are right in front of you when you enter the app. Again, the new episode selector is just for the Apple iPad only. There are, however, changes being made to the app for the entire platform.
Those with the Apple iPhone and Apple iPad will find a redesigned
audio
and
subtitle
selector on the Netflix app. In addition, the usual bug fixes have been made, which you may or may not notice while viewing your videos. The update takes the streaming video service to version 4.0 and is a free download from the Apple App Store or iTunes.
source:
Netflix
,
9to5Mac
via
Gizmodo