T-Mobile wants WiFi calling on Windows Phone 7
4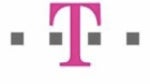 While speaking at the Mobile World Congress over the weekend, T-Mobile brought up their hopes of bringing their successful WiFi calling capabilities to other platforms in the future, including Windows Phone 7.
Currently, this Wifi calling capability is available on a bunch of handsets including some Android-powered smartphones. While speaking at the MWC, T-Mobile said that roughly 5 million of their 34 million users are taking advantage of this feature.
Joshua Lonn, T-Mobile's Director of Product Development, said they would like to bring the WiFi calling service to Windows Phone 7 as well as expanding it to all of their Android devices in the future. T-Mobile has several Android devices, but only one WP7 at this moment in time. More Windows Phone 7 devices are surely on the way, however. Tell us what you think in the comments below.
source:
WMPoweruser