Sony's huge Xperia Z Ultra comes with a small companion: SBH52 Bluetooth Handset
17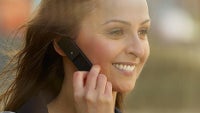 The
Sony Xperia Z Ultra
is real and it has
just gone official
- a mind-boggling 6.44-inch smartphone, it is as big as it gets. One question remains, though, and it is about how practical it is to use such a display for phone calls? Sony obviously thought about this and is bringing a very sleek little accessory for that, the SBH52, a dynamic Smart Bluetooth Handset.
The
SBH52
has got a small OLED screen allowing you to read your call log and text messages, and it also double as a music headset that also supports FM radio with RDS. It's NFC capable so pairing happens with a single touch to the Xperia Z Ultra.
Moreover, the miniature handset is also protected against the elements. Overall, it seems like a great compact companion to the super-large Z Ultra, don't you think?