Which is your favorite Galaxy Note 9 color?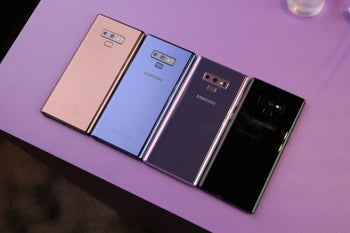 The
Samsung Galaxy Note 9
has been announced and all the secrets have been revealed. We finally know what the "major upgrade" for the S Pen is, and we finally know what the new colors are. And hey, it wasn't Brown after all — it's Metallic Copper!
OK, so, there are four different paint jobs to pick from. Well, some are region-specific, so your choice is basically being made for you in some cases. But, if we are to imagine that you can get any one of the four colors of the
Galaxy Note 9
, which one would you go for?
Well, here they are. Which one do you like best?