Samsung Epic 4G source code is now available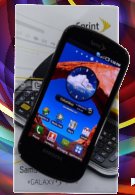 Although the recent availability of the Samsung Epic 4G's source code may seem insignificant to most consumers, it should especially be a great thing for those who plan on concocting something alternatively different for the handset. In accordance to being an Android powered phone, manufacturers are required to release the source code for their handsets, but minus any proprietary stuff of course – so this means that it applies to the latest Android smartphone.
For the many hackers out there, this should naturally be a good thing for them as we can soon see a myriad of custome ROMS become available as they begin to tinker around with its source code. So if you don't care for Samsung TouchWiz interface, you may soon see other options available to you down the road.
Samsung Epic 4G Specifications
|
Review
via
Android Central