Samsung Droid Charge is priced affordably at $99.99 through Amazon
2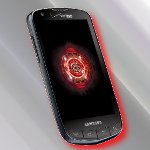 Being the costliest of the big three 4G LTE smartphones right now, one has to seriously dish out some dough to experience all of the joyous wonders available with the
Samsung Droid Charge
. Yet, its $299.99 on-contract price point might scare away some people from picking one up.
Amazon
comes to the rescue – yet again of course! Previously, we've seen the online retailer drop the handset's price to a very
reasonable $179.99
for anyone looking to start a brand new line of service with the carrier. This time however, they're one-upping themselves by now pricing it at an even more remarkable
$99.99
, which is rather aggressive to tell you the truth.
Nevertheless, we're certain that more people will now consider purchasing the smartphone now, but if you're an upgrade customer, just know that you'll need to dish out $189.99 to pick one up.
source:
Amazon