Qualcomm intros a Chromecast killer TV dongle as reference design
9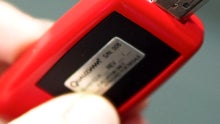 Тhe Qualcomm 4K Streaming Adapter. Under this inconspicuous naming scheme, the chip giant launched a reference design in the trendy TV dongle realm, which in its essence is a full-fledged Android computer.
The streamer plugs into the HDMI port of your TV, as they all do, but, given that this is Qualcomm we are talking about, it is powered by a relatively mighty Snapdragon 800 processor, and sports most connectivity options under the sun, LTE Broadcast included. There might be a Snapdragon 810 silicon inside when the stick hits retail from various manufacturers.
Those same manufacturers will be responsible for the interface, content and options that can be added to Qualcomm's reference design, but we have the feeling that Chromecast and the smorgasbord of Chinese dongles should be worried about this new competitor, especially in the 4K decoding and streaming field, where Qualcomm shines.