Presidential Elections 2012: stay in the loop with these Obama vs Romney Android and iOS apps
6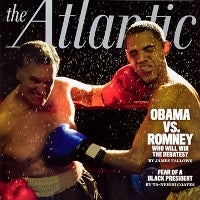 The debate nights are fast approaching, the Republican and Democratic National Conventions are over, and now we have just a few weeks to rally the troops, write long rants on Facebook, or simply watch the Presidential Elections 2012 developments with amusement.
Regardless of how you plan to spend the weeks before Election Day, there are a few apps that can help you keep up with Team Obama or Team Romney, and there is a lot to follow if you are a political junkie.
We are rounding up some of the best apps for iOS and Android that will help you keep up with all the claims and counterclaims from one campaign to the other - there are even some that serve as a BS meter when an attack ad is aired, so check them out in the slideshow below.