PhotoFast outs i-FlashDrive HD, compatible with the new iGear
9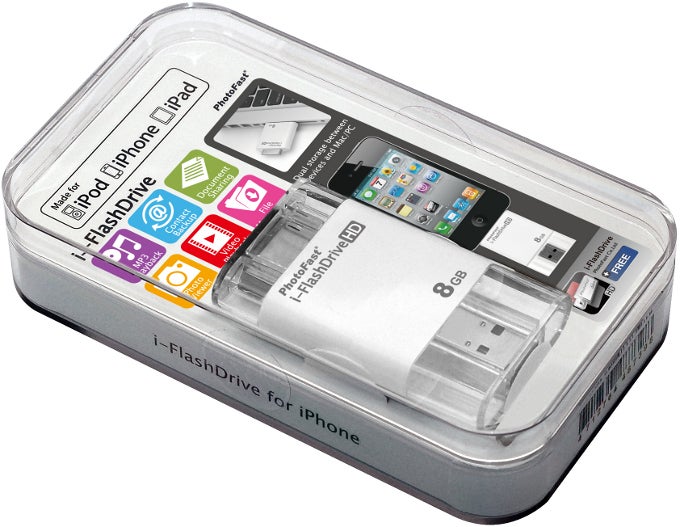 The i-FlashDrive HD from PhotoFast is an updated version of the non-HD one last year, which now adds support for Apple's new
iPhone 5
, the
iPad 4
and the
iPad Mini
with their Lightning transfer protocols.
It is basically a flash drive in various capacities, which you can hook up to your iGear with a
Lightning adapter
, as it serves the older 30-pin port by default, and has a regular USB stick shape on the other end.
The i-FlashDrive HD comes with its own app for transferring of files and media, and allows you to play videos and music directly from it. The storage and transfer delight won't come cheap, though - it starts at $99 for the 8 GB version, and goes all the way up to $329 for the 64 gigger.